Honda and Yamaha has joined forces, working together on the E-Kizuna project in the city of Saitama, Japan. But it has emerged that Yamaha is hard at work, honing its range of electric machine – and the first to make it to market looks set to be the futuristic Yamaha PES1.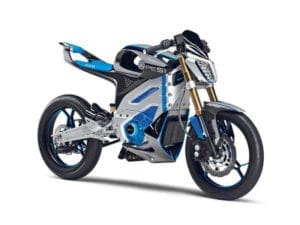 In 2013 Yamaha presented two electric motorcycles, the PES1 and PED2 as concepts. A few years have passed, and the brand has introduced some other prototypes of electric motorcycles in the interim. The only one to become reality is the E-Vino , a non-emission version of its classic Vino scooter, a retro-styled model with simple features (30 kph and 30 km of range).
The  E-Kizuna project , will adapt Saitama infrastructure to accomodate electric bikes. The Japanese manufactures will introduce motorcycles (in loans or rent to users) and the authorities will give them circulation facilities and mount more charging posts. Some of the bikes will also have detachable batteries – allowing them to be charged at home, or be replaced and recharged at "refueling" points.
This key idea, to hire simple electrical motorcycles and their batteries, is set to kickstart this September. We will have to see how it works in practice, but ahead of the scheme being rolled out, it seems that Yamaha is working on a selection of new electric motorcycles, prioritising performance and looks. Motorcycles like the PES1 , an electric naked inspired by the design of the current R1 and R6. Will we see it in its final version later this year?