It's just over a month until the world's biggest celebration of classic motorcycles comes to Staffordshire County Showground – taking place over the weekend of October 14-15.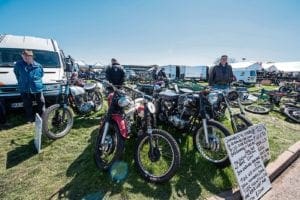 No Stafford show is complete without a great guest of honour and the Classic Mechanics Show is no exception, with flying Kiwi Aaron Slight – undoubtedly the best rider never to win the World Superbike title – taking centre stage. As fast and smooth on the track as he was flamboyant and controversial off it, Slight will undoubtedly have some entertaining tales to share with the Stafford audience.
Exhibition manager Nick Mowbray said: "We are so excited to have Aaron Slight at this year's Carole Nash Classic Mechanics Show. With more than a decade racing in the World Superbike series, the New Zealander will have plenty of great races to draw from."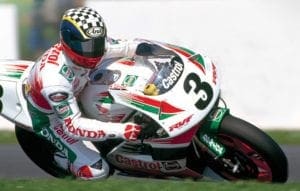 On site will be nearly 1000 trade and autojumble stalls, stunning club stands and private entries – the perfect place for any classic motorcycle fan to pick up that elusive part and meet thousands of other like-minded individuals.