Alpinestars is working with some of the world's top off-road racers, aiming to adapt its innovative Tech-Air technology for off-road motorcycle sport.
Alpinestars already equips many of its MotoGP racers with the Tech-Air system, which famously helped Marc Marquez to survive a 210mph off at Mugello – but the R&D department has been hard at work, adapting the technology for off-road sport, testing and acquiring data at the highest levels of competition, in MXGP, the Dakar Rally and AMA Pro MX racing.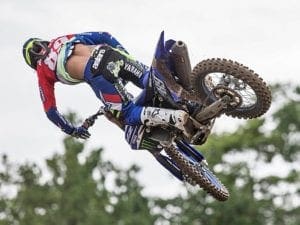 Airbags began to gain importance through its use in MotoGP – in fact, from next season they will be mandatory. Admittedly, the Italian firm already has an airbag for off-road, which has been successfully tested during the Dakar and other Rally Raids – but now, Alpinestars has announced that it is working on a specific airbag for motocross.
Of course, there's still a lot of testing and data capture to undertake, with motocross less predictable than other competitive motorsport. A handful of riders from the Motocross World Championship, including Jeffrey Herlings, Febvre and Jeremy Van Horebeek, are testing the Tech Air system, to help determine in which situations the device should be activated.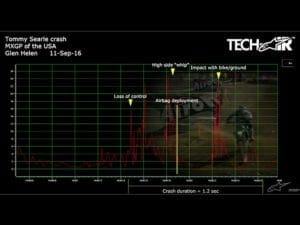 The system will be inserted into the trellis and will cover the back and neck, two of the most vulnerable areas for major injuries. Alpinestars is also studying the compatibility of the airbag with neck braces – but its main focus is to ensure a quick response in case of fall and to be able to easily differentiate between a fall and sudden movements that occur in motocross races.