Kelvin Fletcher, best known for his role in Emmerdale, has recently passed his motorcycle test after taking a five-day Kawasaki Rider Training Course with Kawasaki Rider Training Services (KRTS).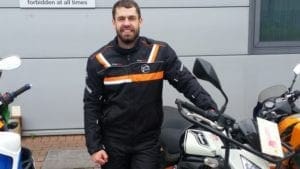 Although the character he plays in Emmerdale is most at home on a tractor, off-screen Fletcher is no stranger to motorcycles and his two-wheeled CV consists of riding off-road on a Kawasaki KLX250F, plus a handful of track days. With that kind of experience behind him, Kelvin was keen to pass his motorcycle test and start riding on the road.
To become a fully-fledged road rider, Kelvin completed his CBT and Module 1 & 2 training with Focus Rider Training – a KRTS approved school in Bury. He passed both tests first time and had the following to say about his experience with KRTS:
"I felt really relaxed during both parts of the test and that's because of the quality of training I received. The experience of doing all my training with KRTS has been brilliant. All the training was well structured and delivered at a good pace. Because of the high-quality tuition, the whole process felt easy, which meant that I felt confident and I say that as a road riding novice with no formal training before this. Everything was thoroughly and patiently explained. Training with KRTS was a really engaging experience and as a result I am now officially a motorbike rider!"
KRTS is a network of industry approved training centres throughout the UK. Schools are accredited to MCIAC standards and operate to strict Kawasaki standards so pupils not only receive high quality training, but also the provision of well-maintained Kawasaki's and clean, safe riding gear.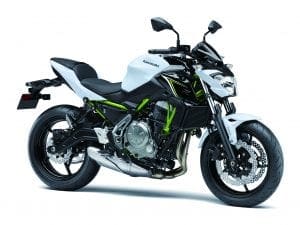 Kelvin completed his traini