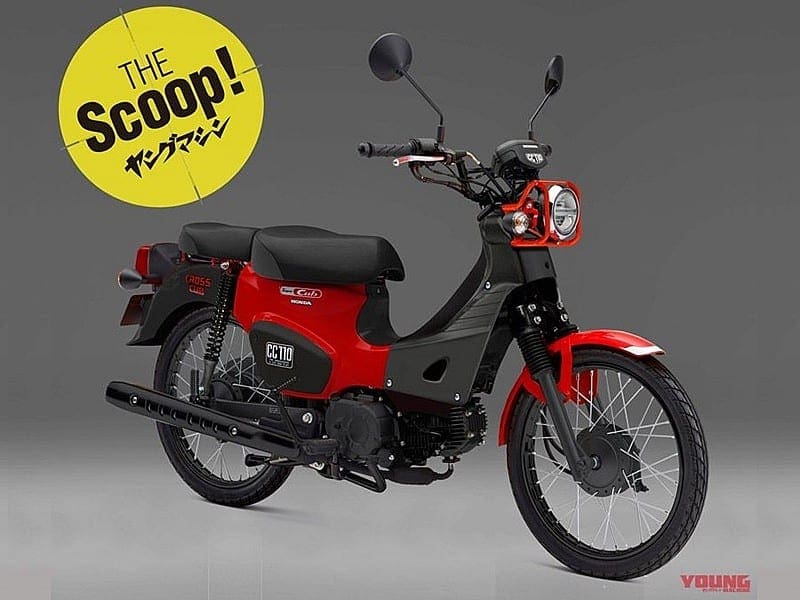 With the Tokyo Show just around the corner (at the end of this month) there's going to be much to see – including these versions of the Honda Cub.
The pictures of the Honda Super Cub, the special 60th anniversary and the Cross Cub (the off-road version that was originally shown at the 2013 Tokyo Motor Show) have been published in Japanese super mag, Young Machine.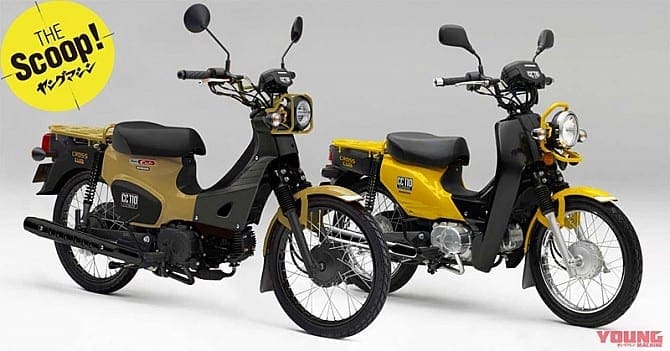 What do we need to know? Well the bike is getting this massive make-over complete with LED headlight and will be available in May.
Both the Honda Super Cub 60th Anniversary model and the Honda Cross Cub 2018 will be marketed in 50cc and 110cc versions.