Redesigned from the wheels up, the new Honda Gold Wing is sharper, more compact and lighter than ever – and we've got the stats to prove it.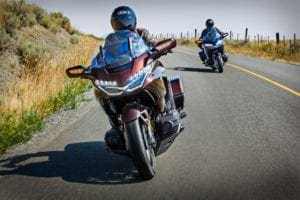 Since its introduction as a naked 1000cc machine in 1975, the Honda Gold Wing has created an enduring reputation for luxury, quality and comfort. But, in response to the ever changing motorcycle industry, the GL development team has gone much further than usual with its latest update.
Don't worry though, it's still a Gold Wing. It still has an evocative, flat six-cylinder engine that delivers an avalanche of torque and power, and it still remains Honda's flagship premium tourer, loaded with features that allow two people to ride in style. But, it's now smaller, much lighter and much more agile – as happy on an urban commute as it is out on the open road.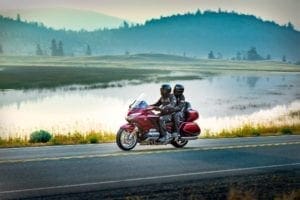 Mr Yutaka Nakanishi, Large Project Leader (LPL) 18YM GL1800 Gold Wing