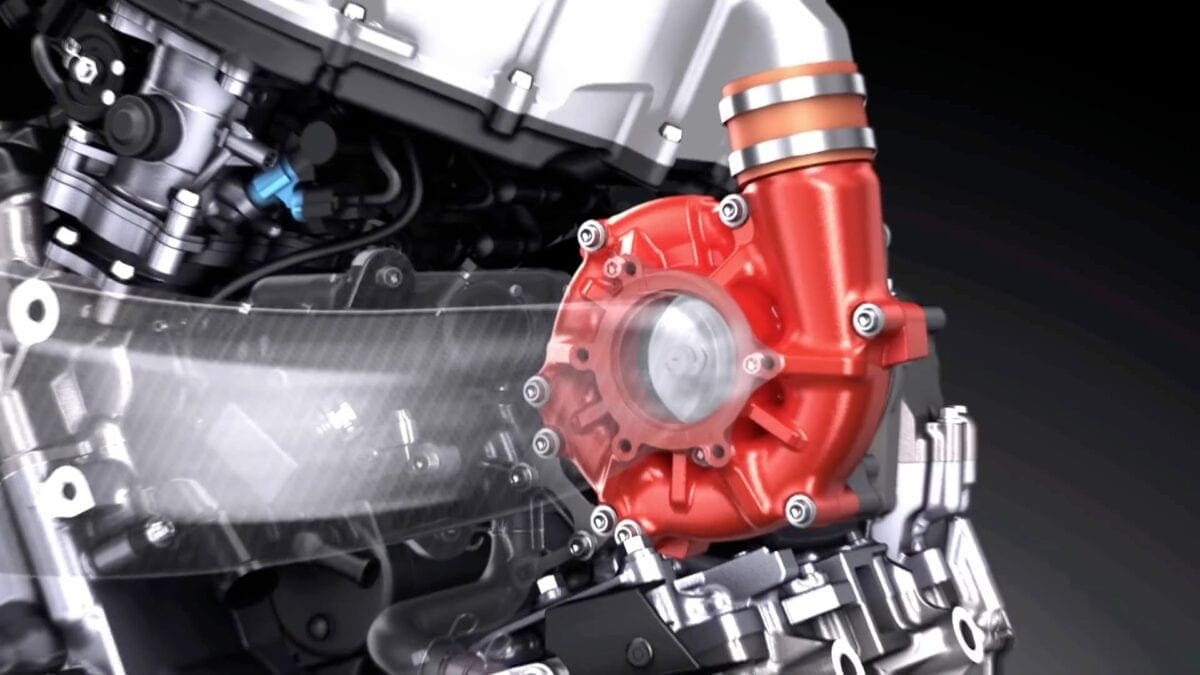 According to the scoop-kings over at the Dutch outlet Oliepeil, the power output on the supercharged H2 SX bike coming from Kawasaki for 2018 isn't exactly mind-blowing.
The Dutch lads say that the big new H2 sport tourer is getting the official name 'H2 SX' and kicks out 'just' 157bhp. Yeah, 'just' 157bhp.
In isolation, that may be a lot but in reality for something carrying the H2 tag, and the supercharger to match it, the claimed power is way below what most of us was expecting.
Compare the H2 SX's 157bhp figure to Kawasaki's H2R which first appeared in 2015 and belched out a whopping 326bhp courtesy of its centrifugal-type supercharger and ram air intakes. That's a pretty big difference in figures, if the latest claim turns out to be true.
Just because we can, we've put our great video of the H2R on the dyno, below. Turn it up loud. Yeah man.
Article continues below...