Ducati has joined forces with one of the world's leading leisure park operators to develop Ducati World at Italy's second largest theme park.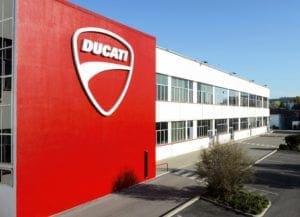 Thanks to the new agreement between Parques Reunidos and Ducati, visitors to Mirabilandia in the Emilia-Romagna region of Italy will be able to enjoy an exclusive Ducati experience. Expected to open to the public in 2019, Ducati World – Miralbilandia is set to occupy an area of approximately 35,000m2, attracting motorcycle fans both from Italy and from abroad, thanks to a variety of attractions that will involve the public in a 'real' motorcycling experience.
Projected attractions include an all-new rollercoaster that aims to turn each visitor in a Ducati rider, simulators, virtual reality and childrens' attractions too. Plus, the agreement also mentions a showroom where visitors can peruse a collection of iconic Ducati's from yesteryear. And, to top it all, the park will also include a themed restaurant and a Ducati shop, where visitors will have the opportunity to buy all sorts of official Ducati merchandise.
Article continues below...
Advert
Article continues below...
Advert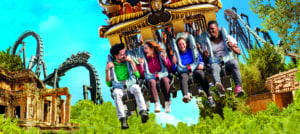 Alessandro Cicognani, Ducati Licensing and Corporate Partnership Director said; "Ducati World will give visitors a chance to live an exciting journey inside the Ducati brand. Thanks to this agreement, together with Parques Reunidos we're developing the first motorcycle themed area in an Italian amusement park. Mirabilandia's location, at the heart of the Motor Valley, adds further value to this project dedicated to fun".
For more information on Ducati World, click HERE.