It's all happening in India, with three all-new race tracks currently in development – and Freddie Spencer has been offering a helping hand, laying the first foundation at the Kamshet race track.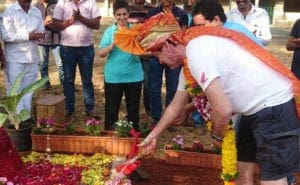 There's still no official timeline for the project, but online it's been dubbed as 'Kamshet Speedway'. The new track is expected to provide a major boost to budding motorsport enthusiasts as well as riders looking to hone their skills in a closed, safe environment.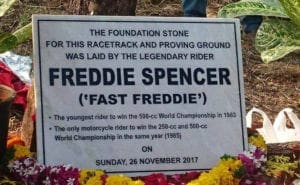 The Kamshet race track is the first of three new circuits to be announced – and images have emerged of motorcycling legend Freddie Spencer laying the foundation stone of the upcoming race track in Kamshet, following his stint as one of the main guests at India Bike Week 2017. The other two race tracks will be coming to Hyderabad and Hosur.