Claiming to be the world's greatest spare part and accessory e-commerce store, with over 39,000 different parts for Moto Guzzi, Ducati, and Aprilia motorcycles (to name just a few) – if you're a lover of exotic Italian metal, you need to check out the Stein-Dinse website.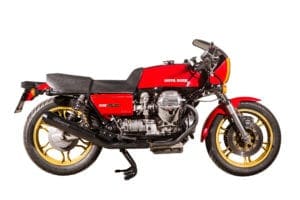 But most importantly, through the festive period (between 22nd November and 18th December), it's offering free delivery to the UK on all orders over £175.

Plus, outside Italy, Stein-Dinse holds the greatest selection of Brembo brake components and Dellorto carbs. So, what are you waiting for? Click HERE to visit the website, and check out the massive range of parts and accessories.