Following the recent announcement of the new Yamaha Niken – the Japanese brand has got its hands on a patent for another leaning multi wheeler, the Brudeli Leanster.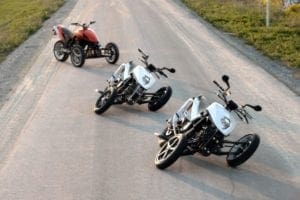 The first incarnation of the Brudeli Leanster was unveiled at EICMA way back in 2005, built in a garage by Geir Brudeli and his friends. The innovative leaning three wheeler showed a great deal of promise, well in advance of other three-wheelers making it to market.  
It's always exciting when a small startup attracts the attention of an industry leader – and with the introduction of the Niken, it's clear that Yamaha are starting to get very serious about this growing segment of the motorcycle market.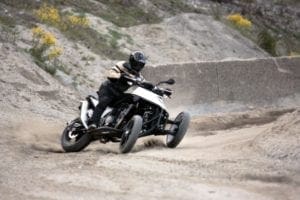 Inventor and owner of Brudeli Tech Holding AS., Geir Brudeli: "I see this as an incredible honour that Yamaha have decided to acquire this technology that we started to develop here in Norway. Knowing the competence, knowledge and passion of Yamaha it will be exciting to see their future products."