Fancy bagging yourself a FREE ringtone? How about a FREE message alert for your phone, too?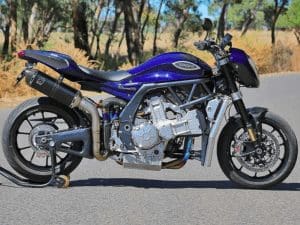 Cool, so how about we give you them here and now for FREE. Yeah. FREE. OK, so you've got that this costs you nothing and here's the rub, these audio delights are of the PGM V8, the world's most powerful production motorcycle being revved hard.
Yep, how cool is that? So just click on the lozenges here and it'll download on to your phone.
For Android long press the button above and select 'Save Link', for iOS follow the instructions in the video below: