The Classic Dirt Bike Show sponsored by Hagon Shocks, which takes place in Telford across the weekend of February 17-18 – is set to house one of the biggest displays of Hagon Shocks machines seen in one place.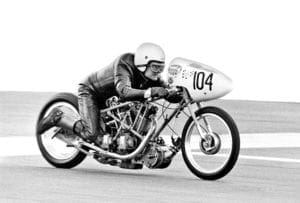 As part of the company's 60th anniversary celebrations, the British suspension-specialist Hagon asked anyone with a Hagon-framed bike to bring it to the show – and there will be trophies for the best three bikes on display.
Hagon Shocks will be bringing its own bikes to the event too – including a Hagon-JAP drag bike which set two world records in 1967 and was the first bike outside the US to run a sub 10-second quarter mile. Plus, there's a Hagon-JAP grass track bike, a Hagon 500cc speedway bike and a Hagon long track bike which Martin Hagon rode to second place in the 1990 British Masters Championship.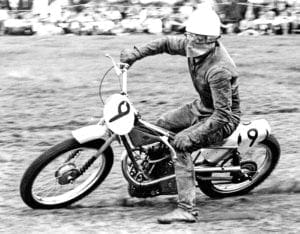 Grass track legend Alf Hagon will be a guest of honour at the show alongside Jeff Smith, Gerrit Wolsink, Colin Dommett and Peter Duke.
Tony Hutchison from Hagon Shocks said: "We have asked for anybody with a Hagon-framed bike to bring it along, and each bike (and owner) could tell a story or two about their exploits, we're sure! We hope you all have your bloodhound instincts finely tuned to uncover that elusive part for the coming riding season or project bike among the vast array of parts and bikes on display."