For those of us that have to endure living garage-free, motorcycle covers are the only real option to protect your ride from the elements (and potential thieves too) – and to make covering your bike easier, Hong Kong-based Astric is trying to raise some cash to create a motorcycle jacket that can be unfolded and then thrown over your bike. Brilliant!
The creators are currently trying to raise some cash on Kickstarter for the water-repellent bike cover and jacket. It's a clever bit of kit which simply allows you to fold the cover in a compression bag that attaches inside the back of the jacket – meaning that if the cover gets dirty, it won't rub off onto the jacket.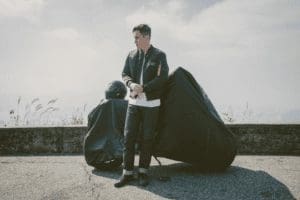 Ok, so it's not the world's most protective motorcycle jacket either. There's no leather, Kevlar, Cordura, or any other high abrasion-resistant fabric for that matter. It's 65 percent nylon, 35 percent polyester with a polyester lining – and there's no armour either (unless you're counting a folded up bike cover in the small of your back). In reality, it's an urban oriented jacket – with a cool bomber-style design, a soft looking liner and a bit of wind resistance. I don't think you'd want to crash in it.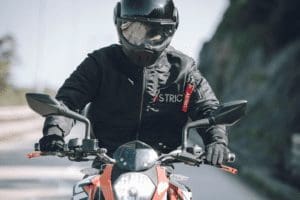 The Astric will set you back HK$1,312 (just over £121) if you make a commitment to the Kickstarter campaign now. And if you fancy kitting out your friends too, you can get your hands on four jacket/covers for HK$4,198 (which is around £388).
For more information on the Astric jacket and cover, click HERE.