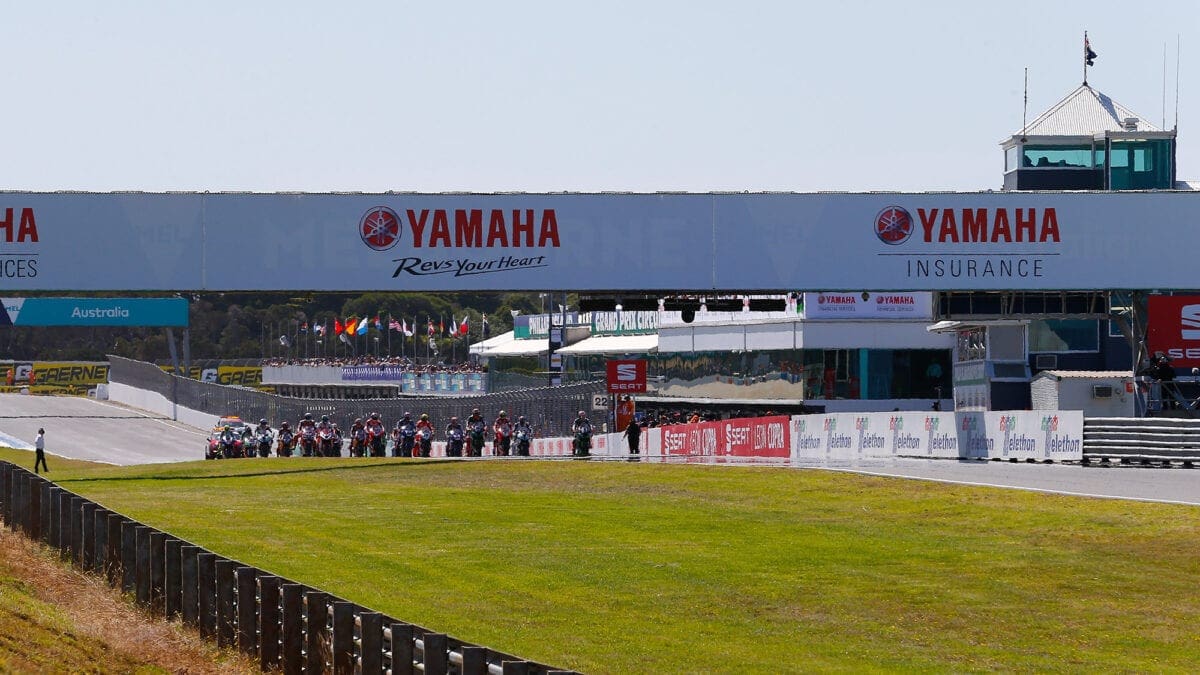 Want to be an instant WSB 'Expert'? Then do what they do and read this below. Boom – straight away you know more about WSB at Phillip Island on Feb 23- 25 for the season opener. Simple stuff.
324,6 – The fastest ever top speed recorded at Phillip Island is 324.6kph, set by Max Biaggi on his Aprilia in the 2012 race.
178 – Last year Jonathan Rea (Kawasaki Racing Team) recorded the fastest ever pole in Phillip Island history, at 178.647kph (1'29.573).
170 – The last race run at an average speed lower than 170kph here was Race 2 in 2008, when Bayliss recorded 169.636kph, while the last pole slower than 170kph dates back 1998 (Troy Corser, 168.683kph).
53 – Phillip Island is the track with most WorldSBK races run: 53. The first appearance of the Australian track in the calendar was back in 1990.
30 – Last year the fastest four riders in Superpole 2 (Rea, Sykes, Melandri, Davies) were the only ones lapping below the 1'30 second bracket in the history of Phillip Island.
23 – Australian riders have won their home race here 23 times out of 53, the last one coming in 2008 with a double for Troy Bayliss. Since then, riders from seven different countries have won there.
17 – In the history of the Championship, in 17 seasons out of 30, the winner of the opening race has gone on to win the title at the end of the year. Jonathan Rea has done this over the last three seasons.