Evotech Performance has released a plethora of accessory components for the 2017-18 KTM 390 Duke.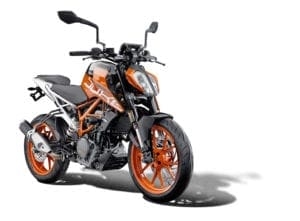 Using the same high levels of engineering and fabrication expertise used to manufacture components for teams competing in BSB, WSB, MotoGP™ and the gruelling Isle of Man TT, this latest accessory line has been designed and thoroughly tested to perform and aesthetically please in equal measure.
The KTM 390 Duke accessory line consists of eight accessory parts that are available separately, enabling KTM 390 Duke owners to buy individual accessories as and when required. Each component is a result of rigorous design and development, using the latest engineering technology to ensure precise fit and long-term durability. Installation of all accessories is easily achieved using downloadable fitting guides from the Evotech Performance website.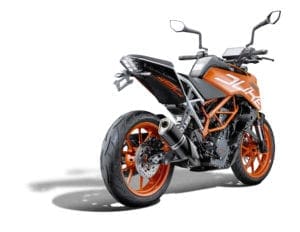 Evotech Performance says: "As motorcyclists we are well aware that buying a motorcycle today is a huge investment and those owners want to cherish and protect their motorcycle with the best available products. Evotech Performance motorcycle accessories are all designed and manufactured to the same exacting standards – regardless of the machine's capacity, make or genre – to provide the best protection with added design flair."