During a discussion with members of Congress, US President Donald Trump has criticised India for imposing a high import duty on Harley-Davidson motorcycles – and threatened to increase the tariff on the "thousands and thousands" of Indian motorcycles imported to the US.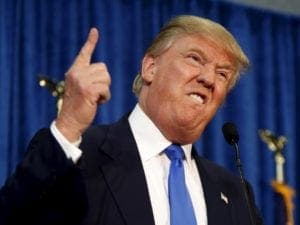 Trump said the recent decision of the Indian government to reduce the tariff from 75% to 50% was not enough – as the US imposes 'zero tax' on the import of motorcycles.
Trump said; "We pay a tremendous tax to get into their countries — motorcycles, Harley-Davidson — it goes into a certain country. I won't mention the fact that it happens to be India, in this case. If you are Harley-Davidson, you have 50 to 75 per cent tax, tariff to get your motorcycle, your product in. And yet they sell thousands and thousands of motorcycles, which a lot of people don't know, from India into the US. You know what our tax is? Nothing!"
Trump once again pitched for a "reciprocal tax" on countries that he says "abuse" their trade relationships with the US. "So I say we should have reciprocal taxes for a case like that. I am not blaming India. I think it's great that they can get away with it. I don't know why people allowed them to get away with it. But there's an example that's very unfair. And I think we should have a reciprocal tax. That's called fair trade. It's called free trade. Because ultimately, what's going to happen – either we'll collect the same that they're collecting, or, probably, what happens is they'll end up not charging a tax and we won't have a tax. And that becomes free trade," Trump said.