KTM has announced it'll be running a bike rental service for this year's ISDE, which takes place in Viña del Mar, Chile from November 12-17, 2018.
As the event's exclusive partner, KTM will be in Chile with a range of services on offer for professional and amateur riders alike – offering KTM machines for rent, a race service, a spare parts service and more.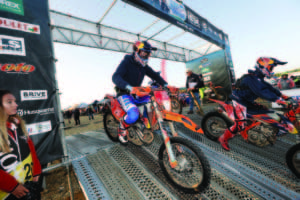 Rental Details
KTM is offering rental programs for a variety of 2019 KTM motorcycles on from the following classes:
2-stroke: KTM 250 EXC, KTM 300 EXC – € 2,690 (excl. VAT)
4-stroke: KTM 250 EXC-F, KTM 350 EXC-F, KTM 450 EXC-F, KTM 500 EXC-F – € 2,990 (excl. VAT)
The rental price includes:
• A KTM motorcycle for the period of the Six Days
• Transport costs to Viña del Mar, Chile
• Motorcycle registration and insurance for the event
Rental bike orders need to be submitted by June 30, 2018 and will be processed on a "first come-first served" basis due to limited availability. No delivery guarantee can be given for orders received after the deadline.
KTM Race Service Details
The KTM race service package for the ISDE looks to ensure riders have the best equipment and professional support possible for the six days of competition.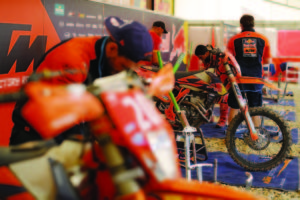 The KTM Race Service includes:
• Access to the KTM Service Stations
• Technical instructions for all KTM riders
• Technical assistance for the whole event as permitted according to FIM rules
• Tools for the service
• Motorex lubricants and liquids for servicing (engine oil, cooling liquid, chain spray etc.)
• Fuel for the race days
• Daily update for settings and race information
• WP Suspension support
• Storag