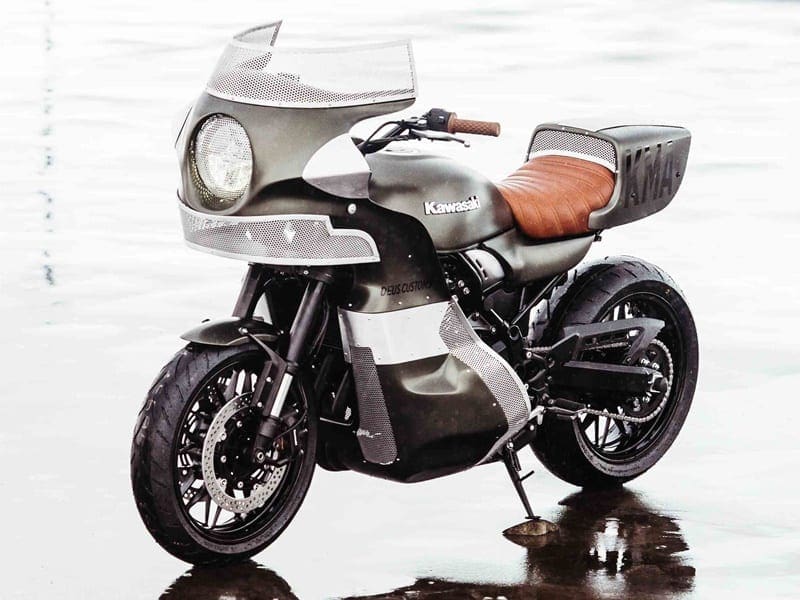 Now here's a bit of modern customizing that we're loving at the moment – a Z900RS bit of dressing up in the style of Mad Max's motorcycle-loving mate, Goose.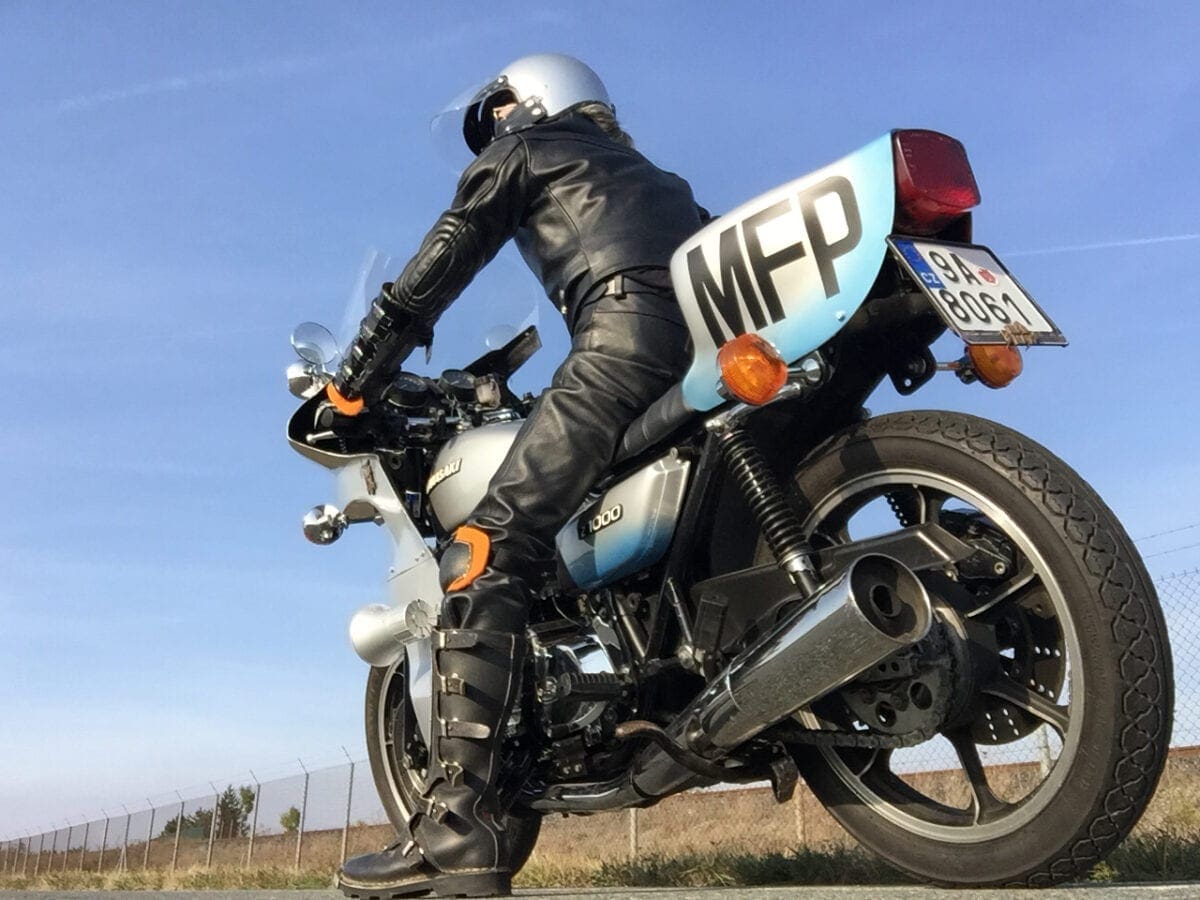 In the 1979 original movie, motorcycle traffic cop Jim 'Goose' played by Steve Bisley went about his business on a modded 1977 Kawasaki KZ1000, the original movie machine was dressed with bodywork supplied by Melbourne-based company La Parisienne, which went out of business over 30 years ago.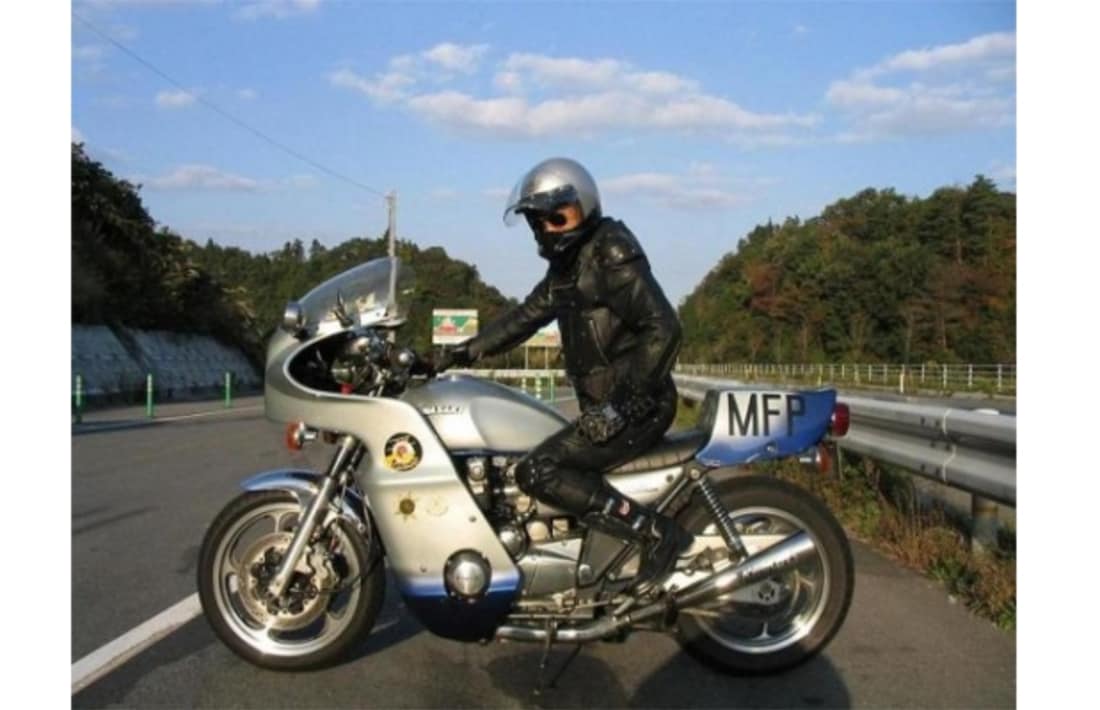 And this latest tribute motorcycle, made by top custom house Deus Ex Machina, is built around the new Z900RS retro-styled motorcycle. It uses an Airtech fairing and seat unit (check out the originals from Airtech HERE) which has been heavily modified with metal grill additions, a cut-down Hi-Octane ceramic-finish exhaust and the seat has been upholstered by the Bad Arse Trim Company.