Most of the big players in the motorcycle world are beginning to invest in electric technology – and Royal Enfield is the latest to join the ranks, with its Company President Rudratej Singh confirming there's an electric RE in the works.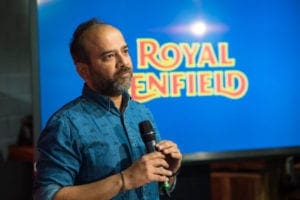 More specifically, Singh said: "Royal Enfield has several projects in the pipeline and the electric platform is one of them. We are in an investment phase in the project where we have a team that is working on different ideas and concepts with a long-term focus. We will disclose our plans at an appropriate time."
Ok, so there's not a huge amount of detail – but considering how quickly the rest of the market is making the move to electric, we assume the Royal Enfield is looking to keep pace with the rest of the industry, and unveil its electric machine in the not too distant future.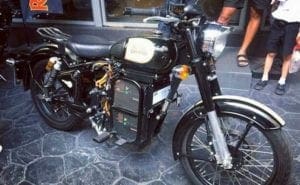 The four big Japanese brands have electric scooters, motorcycles or concepts, either in production or on the way. BMW has its electric scooter, Harley-Davidson has announced its plans to launch its electric Revelation on the market next year – and starting next year there will even be an electric race series running alongside the MotoGP.
While it's unlikely that the electric Royal Enfield will do away with the iconic brands classic retro-styling – there's a chance that like Harley's Livewire, the electric RE could be a major departure from the traditional styling of its current models. Either way, we can't wait to see what it comes up with.