If you go to Triumph's website, you will notice that the Daytona 675 is missing from the lineup. But, where's it gone? The short answer is that like a multitude of models before it, the Daytona 675 has become a victim of Euro 4 homologation.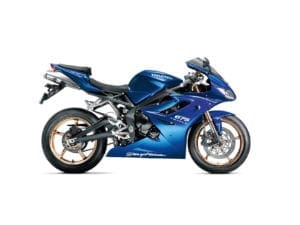 Euro 4 drastically reduces the acceptable levels of emissions and noise from internal combustion engines, and has forced many motorcycle manufacturers to go back to the drawing board. That's not all though, intake noise, vibrations from the chassis, and gearbox chatter also need to be taken into account, and reduced on motorcycles hoping for homologation. And Euro 4 has a cost attached too – mostly in the form of implementing OBD-1 emissions control equipment, and the development such electronics require for each model.
So, it's not necessarily a surprise that the Daytona 675 has dropped out of the lineup. But where's Triumph going from here? Is this the end of the Daytona? Or is it an opportunity for the iconic British manufacturer to debut an updated machine?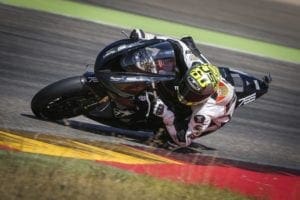 Well, with Triumph's relationship with Moto2 going from strength to strength – and the successes of the recently revised Triumph Street Triple 765, we're optimist that there's a Daytona 765 in the works. Of course, there's been nothing official from the Hinckley-based brand – but we'll be keeping a close eye on future developments.
https://www.morebikes.co.uk/40569/triumph-test-moto2-engine-2019-new-765-daytona/