One of the world's most decorated Enduro riders, Red Bull KTM Factory Racing's Taddy Blazusiak has his sights set on winning the 2018 World Enduro Super Series.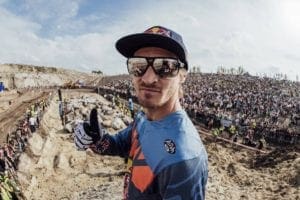 Despite officially hanging up his racing boots back in December 2016, Blazusiak's retirement has been short-lived. And with the mixed-discipline WESS ticking all the right boxes, he's hungry to become the WESS Champion in 2018.
Taddy, what is it about the World Enduro Super Series that essentially enticed you out of retirement for 2018?
"To be honest I've been waiting for a championship like this for years. I think WESS is the real enduro series I've been looking for. Personally, I feel that this is what Enduro needs — this is what our sport needs to advance. Enduro has so many individual disciplines, so I think this will be a series for the real all-round off-road racer. It fits a rider who can ride technical terrain or go sixth gear flat out down a beach. I first heard about WESS six months after I retired, and when I was told the series would be a reality for 2018 I had to get back racing. I was still riding for fun then and felt competitive. I'm still willing to go out on the race track and give it 100 per cent to win"
What appeals to you about the World Enduro Super Series?