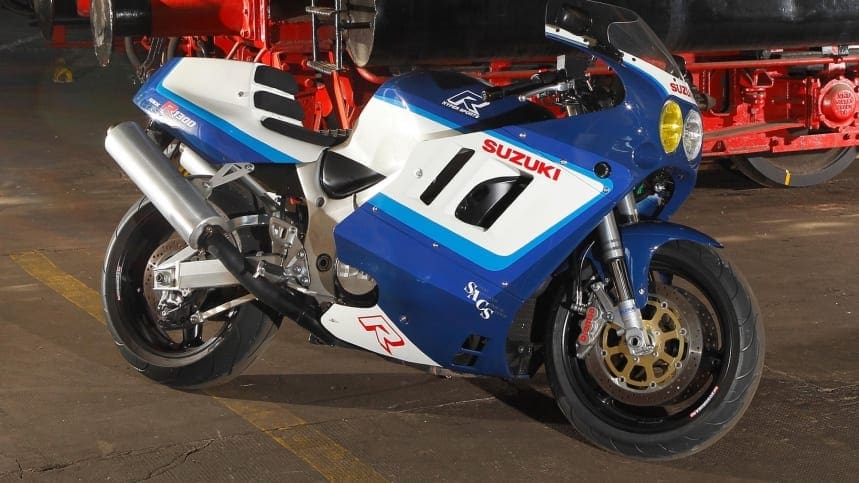 How about this for a pretty sweet coming together of two iconic motorcycles – a Suzuki Hayabusa from 2000 and 1989's King of the Superbikes, a GSX-R1100.
Built in Zurich by Falk Dirla, the bike started out when a crashed Hayabusa was brought into his BMW and Suzuki dealership.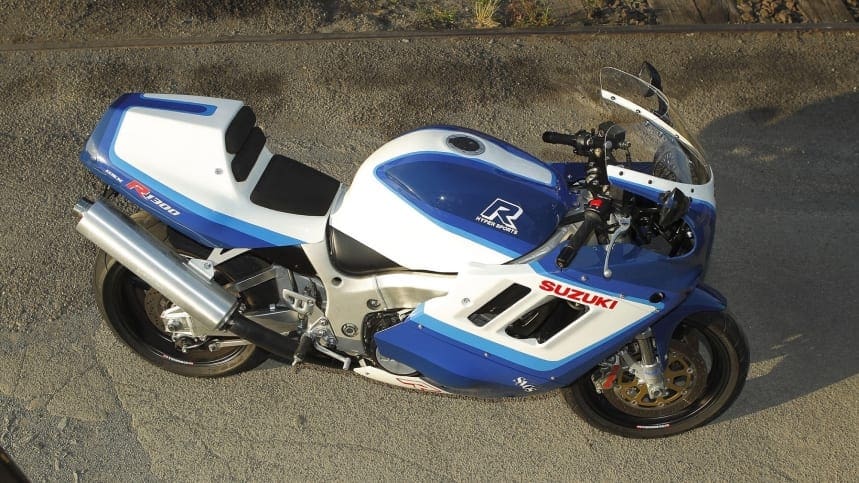 With the majority of the Busa destroyed in the crash Dirla enlisted the help of his apprentice, Iavan Ruggle to restore what he could of the motor. It took a few weeks to get the Busa's powerplant up and running again.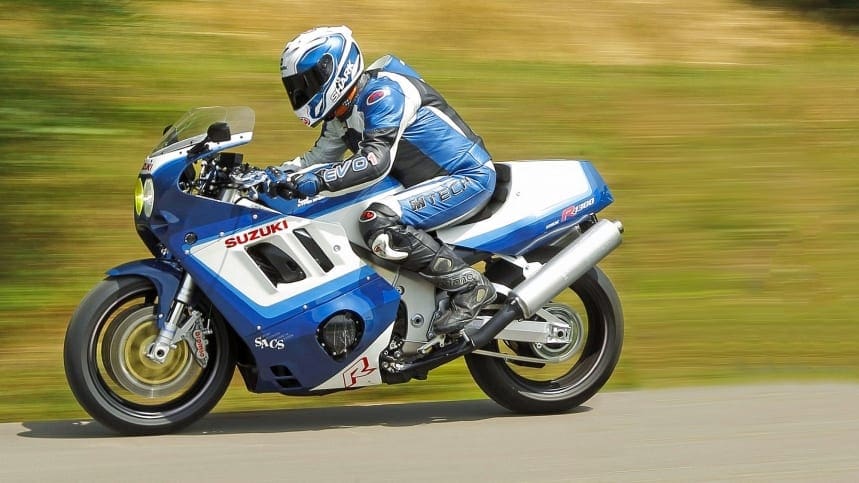 To get the bike to this level of mix between Busa and GSX-R took 80 hours of work in total with the team buying GSX-R fairings, lights, mudguards off Ebay.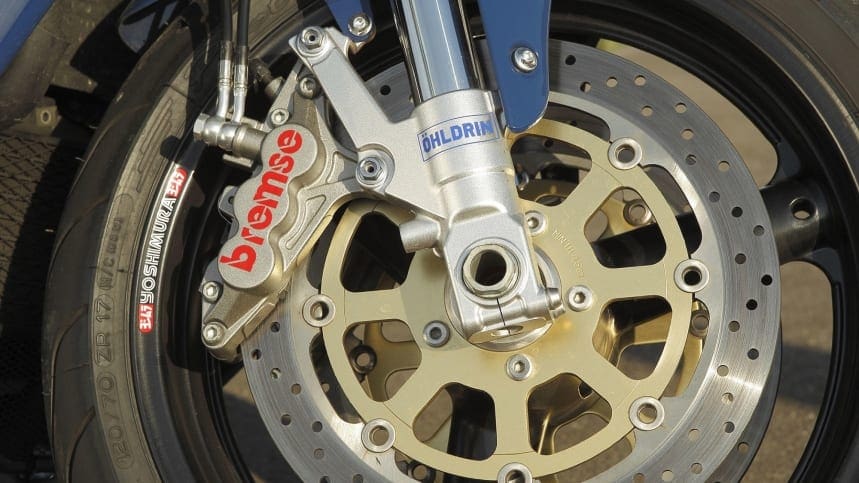 There's a few playful touches with the resulting bike. The converted brakes are re-named 'Bremse' (the word for brakes, in German) instead of Brembo – although the style of lettering is the same as the commonplace brake company's. Instead of  Öhlins the forks are re-branded as 'Öhldrin' which is a play on Swedish that means 'oil inside' and the SACS detail on the side of the bike now stands for 'Suzuki Advanced Comical System.'