TheKirkShop has created an awesome, scaled-down wooden replica of Honda's iconic MotoCompo. And it's selling a kit so you can build your own. Cool right?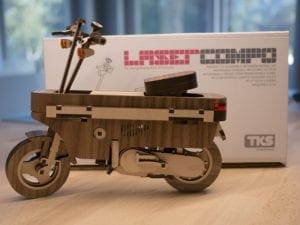 For the uninitiated, the Honda MotoCompo is a little folding scooter produced by Honda between 1981 and 1983. Marketed as a 'Trunk Bike', as it could fit in the boot of a car – the MotoCompo utilises a clever design, which allows its handlebars, seat, and foot-pegs to be folded into the scooter's rectangular plastic body, presenting a manoeuvrable box-shaped package.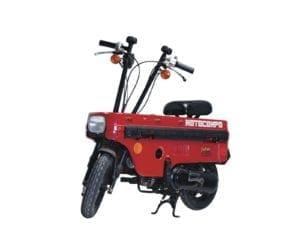 Since its inception, the MotoCompo has become a very desirable bike for collectors, thanks in part to its original and functional design, and its limited availability. But now you can get your hands on this LaserCompo wooden replica – scaled down to 1:12. The model consists of 180 pieces and should take around two or three hours to assemble. And it's not all that expensive either – setting you back just over £50 (excluding postage).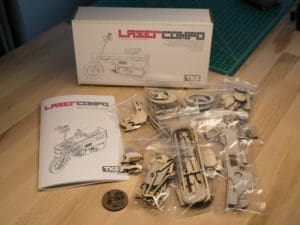 For more information, visit: www.thekirkshop.com