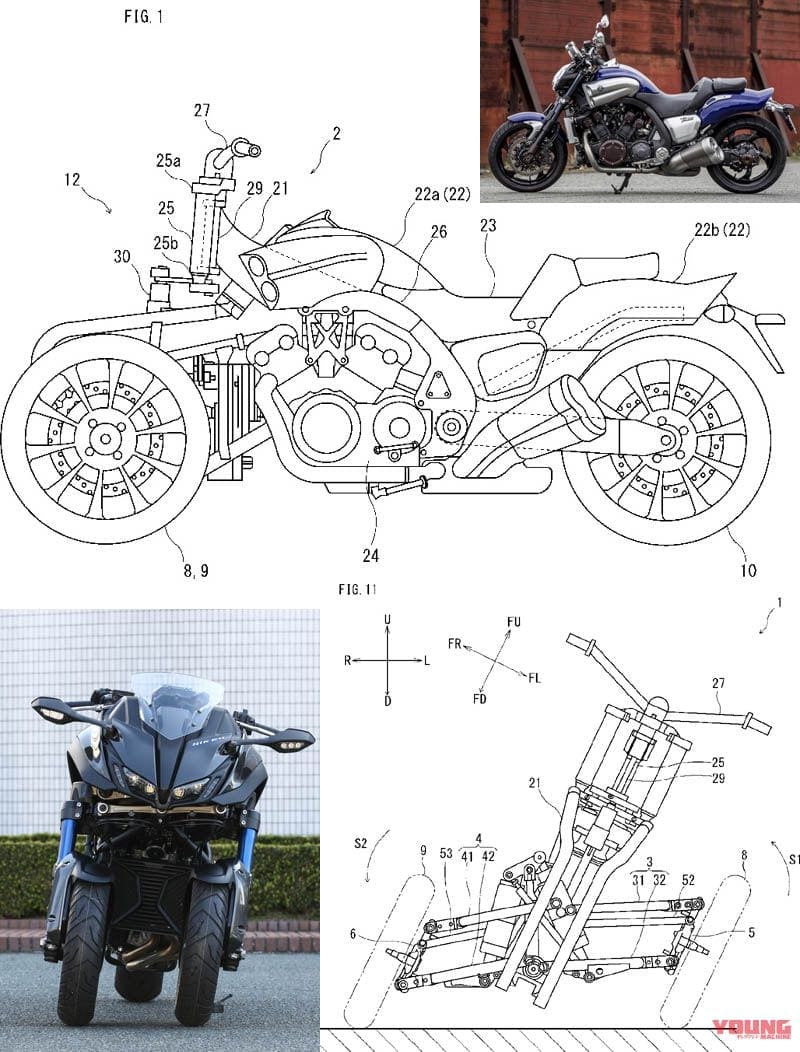 Yamaha has filed patents for this bike – which when overlayed with with a Yamaha V-Max looks absolutely spot on as a modern update of the big bruiser. The biggest difference between the 200bhp old-school muscle cruiser and these latest patents is that THIS version of the Yamaha is a three-wheeler and it leans.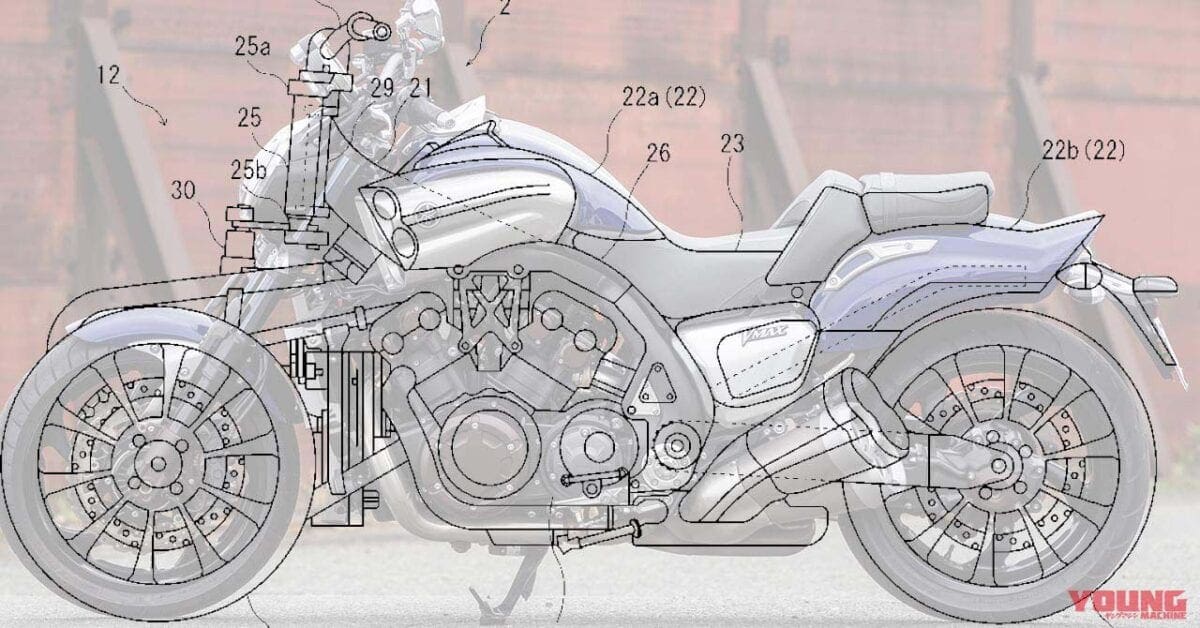 There's nothing more than the patents at the moment and our mates at top Japanese magazine Young Machine have done the overlay to show the similarities.
What do you reckon, fancy a 200bhp leaning, three-wheeled V-Max? Yeah, us too.