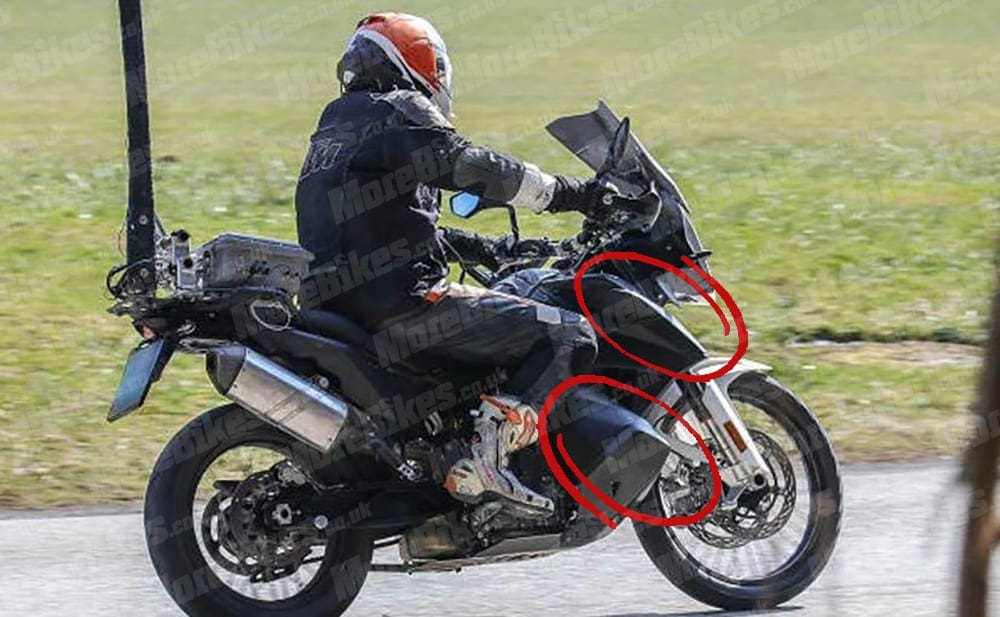 We've been sent this photo of the upcoming KTM 790 Adventure bike, caught out in action during final road tests ahead of its official launch in a few month's time.
So far so normal, but what's caught our eye most about this version of the bike is that, in addition to the larger screen, big seat and different mudguard on the front the bike has MASSIVE wings stocking out the side of the petrol tank.
The huge aero parts look to be moulded into the natural lines of the petrol tank surround and branch off well above the rider's knee. The rider himself has his leg fitted into the side of the bike between the top wing and the bottom bit of extra aero which is a huge bulge around the bottom of the engine. We did see this bottom-fairing aero on the show-going prototype albeit those bodywork bulges were smaller.
In terms of the top 'wings' It's the first time we've seen anything this aero-oriented on an Adventure bike, and these wings look much larger than anything seen on a road bike to date, either.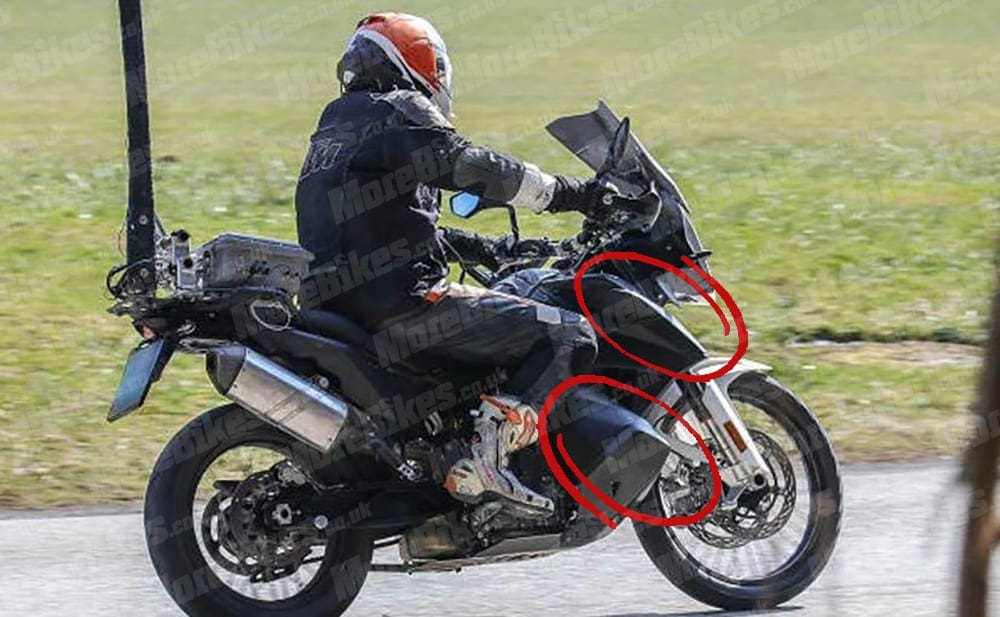 These top wing touches are a long way from what we've seen of the 790 Adventure before, either in prototype form (below) at the big bike shows or with previous spy shots so there's a big 'if' as to these ending up on the production version of the KTM. We might see these stablizing wings make it to production, we might not.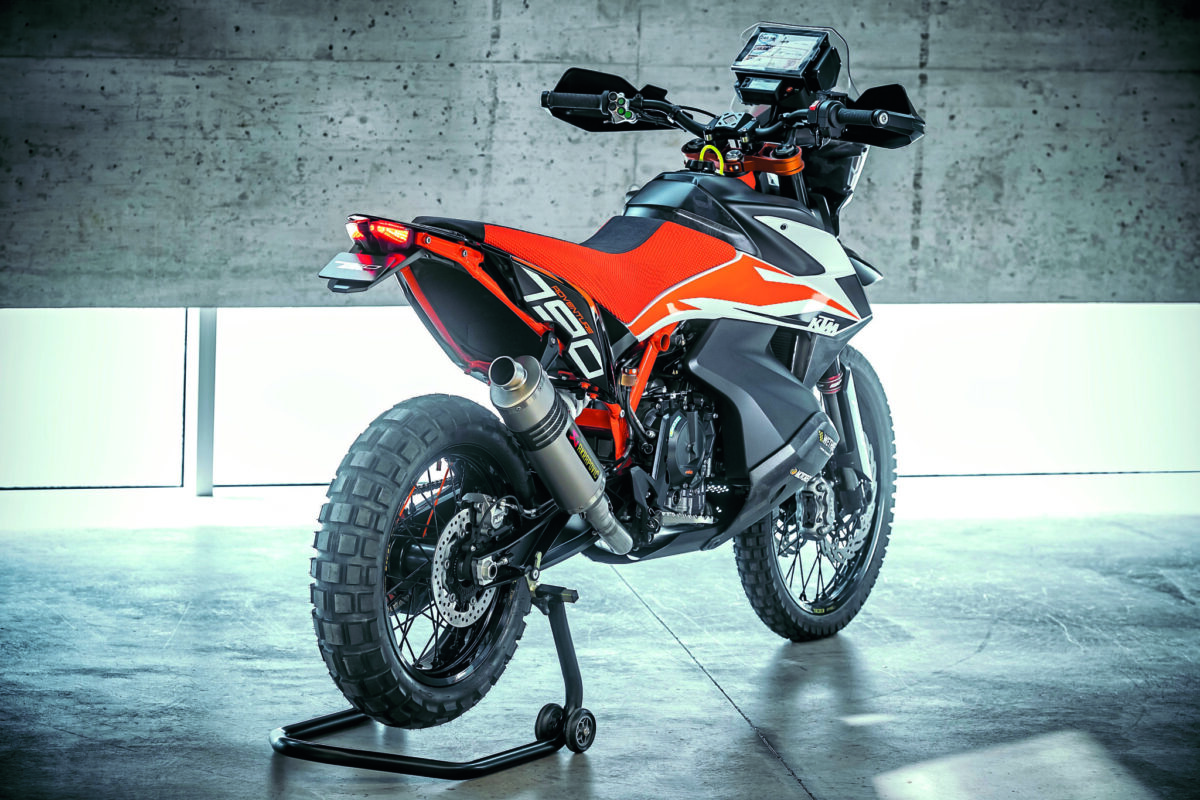 For now though, the fact that they're out there being tested by the Austrian factory is utterly brilliant. Fancy a bike like this with these on the tank and motor? We do.