An exciting evening of elbow to elbow racing at the 2018 Vauxhall International North West 200 produced three different winners from the trio of Supersport, Superstock and Supertwins races.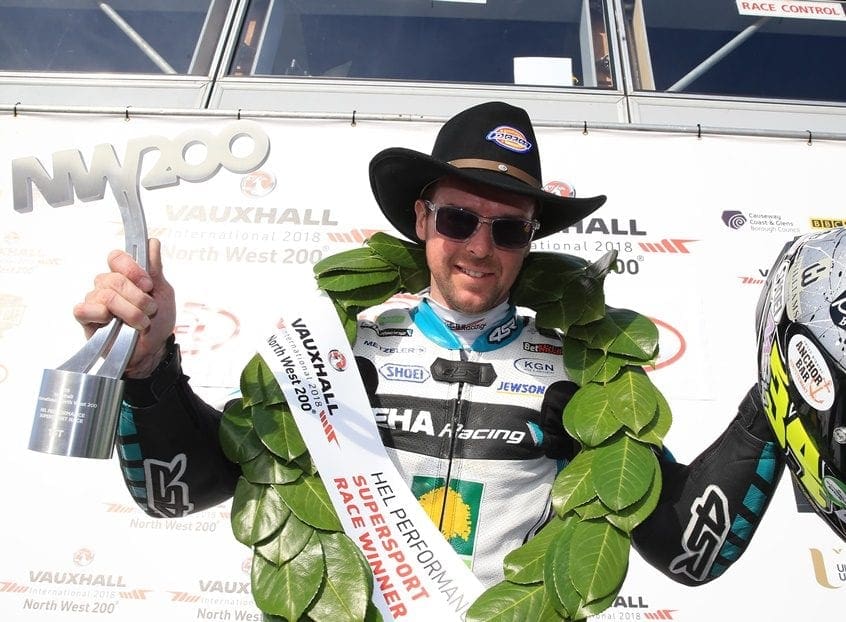 Alastair Seeley notched up his 22nd North West victory by winning the opening Supersport event on the EHA Yamaha after a battle with James Hillier (Quattro Plant Kawasaki) and Lee Johnston (Padgett's Honda). Seeley's winning margin was 2.4 seconds to maintain his record of having won a race at the North coast event every year since 2008.
"It's nice to keep that record going." the 38 year old smiled.
"I knew the boys were there because they kept passing me and I knew going in to the last lap that I had to make a gap. The fuel load was down so I knew I could brake later and I bided my time to lose the tow. I still had plenty in the tank!"
When Seeley moved into the lead of the Superstock race on lap three it looked like the Carrickfergus man was going to make it a double but it was Peter Hickman who snatched the chequered flag with a stunning last lap move.
Hickman dived inside Seeley on the brakes going into Juniper chicane to give the big Burton on Trent rider his first North West victory on the Smith's BMW.