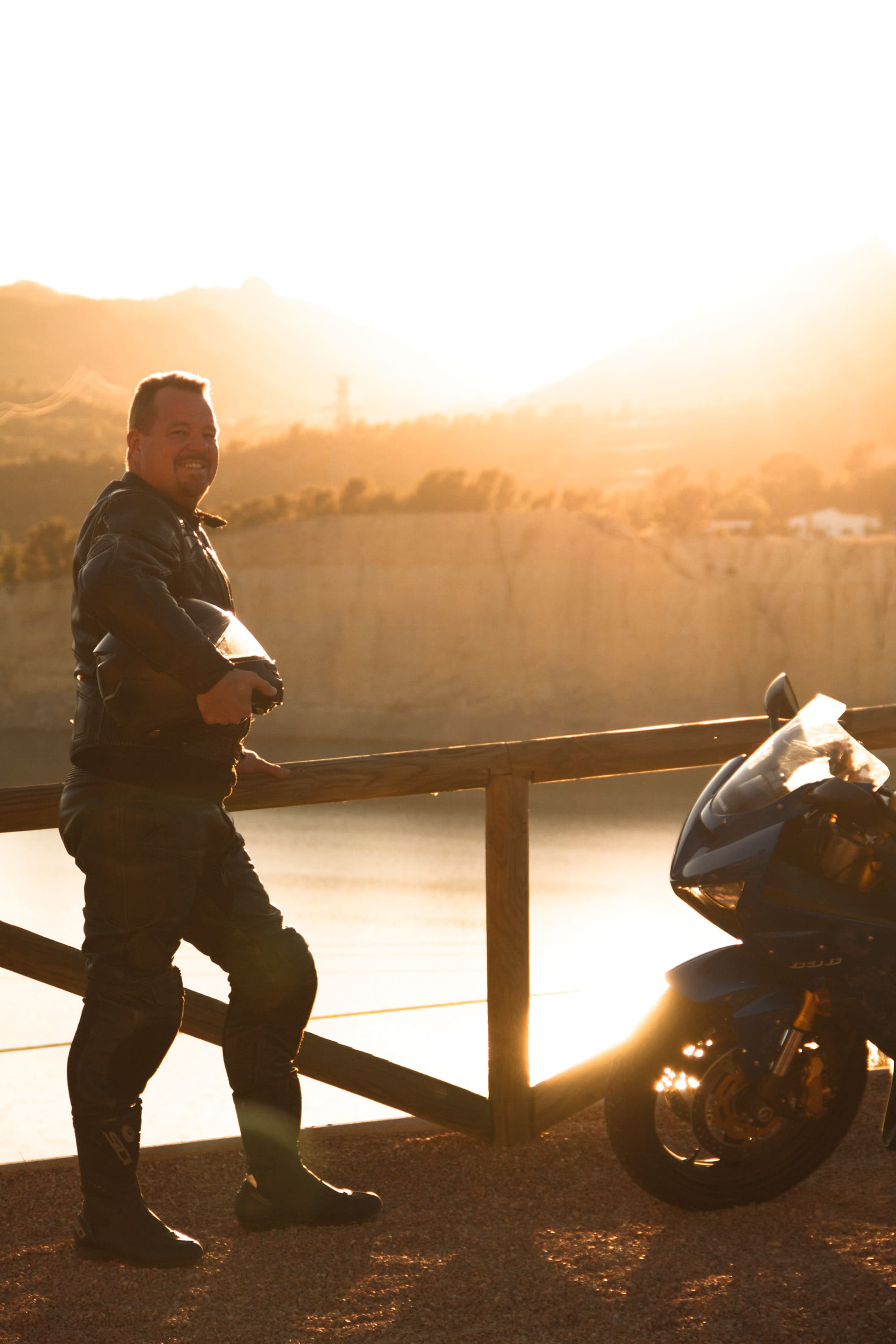 Philosophers on the Road is a new book by Johan Nilsson, telling the story of a young rider's encounter with an older biker who takes him on a journey of self-discovery, using motorcycle road skills as a metaphor for life skills. It's available here from Amazon.
Johan first sat on a bike when he was 4 years old and became hooked. Born in Lapland,Sweden 1967,he grew up in Helsingborg in southern Sweden and bought his first motorcycle aged 14. Since 1991 Johan has worked as a Chiropractor, running two successful practices with his wife and fellow Chiropractor Sharon, on the Costa Blanca, Spain.
A silver standard member of the Royal Society for Prevention of Accidents (RoSPA), and a member of the Institute of Advanced Motorists (IAM), Johan continuously participates in events to further his knowledge of human behaviour and share with others as a public speaker, radio and television presenter.
He currently rides a Honda CBR1100XX Blackbird, Honda CRF450 and when his wife lets him, her Kawasaki ZX&·&R Ninja: "I started to write this book after a summer of highs and lows in my life. I realised after a friend and colleague's early death that I had better start to live my life to the fullest because tomorrow may never come. I had both passion and knowledge about two things outside work. One was human behaviour and two, riding a motorcycle. I realised that I should share these with people who rode motorcycles that I came in contact with.
"The purpose of my book is to join two parts together, namely riding the road on a motorcycle to the fullest and living life to the fullest. The story is there for people to recognize themselves, and to entertain and possibly inspire them to improve either their road skills or their life skills.
"On the bike people have to deal with the physical laws of the universe, like gravity it affects us all. So having talked and listened to fellow bikers for years there is a common thread of road incidents. For example, the interaction between biker, bike and the road that occurs when you are riding; the majority of riders are at something of a loss when it comes to changing riding behaviour since there is no obligatory post-driving license training. And off the bike, having a coffee with my friends, everybody has similar challenges in life – health, family, finance – and in life you do not get obligatory post birth training on how to deal with life; it is the school of hard knocks most often.
"I then realized that after 30 years riding motorcycles all over the world and over 22 years in the health profession as a chiropractor studying human behaviour, I had knowledge to help people with both road skills and life skills. The last thirty years have prepared me to write this inspirational book in a record speed of less than two months."
Here's an excerpt…
Chapter 2: Meeting a man called DD
When the student is ready, the teacher will appear
~ Siddhārtha Gautama Buddha
It was easy to see why 'the little bit of heaven' café had become popular with bikers. It was an old grey stone train station that had been converted and divided into a café on one side and the pub 'Clear View' on the other side in the 1970s. There was ample parking in front for some twenty cars and opposite to the old building was a petrol station. Inside the café people were laughing and joking but you could feel that the natural joviality had disappeared; it was tense nervous laughter, after the incident a moment ago. Eric looked around for some known faces but it seemed that his mates had chosen to stay home this morning. "Typical," he muttered to himself, the slightest indication of bad weather and they all stay at home. He ordered himself another cup of hot coffee and looked around for a place to sit down, waiting for the rain to stop.
In a corner at a table sat a guy mid-fifties, alone, with a large beard and a flowing mane of hair. He had calm steel blue eyes and an open smile; he invited Eric to sit down. "Hi," he said, "I saw you admired my bike out there, my friends call me DD, what's your name?"
"Eric," answered Eric.
"Well" he said, "judging by your tensed up posture and face, it seems like you got a bit shaken today. Perhaps about some incident you've had or maybe the guy and the incident with the tractor."
Eric ignored the statement about his incident and went on to say, "Yep that tractor must have just come out of nowhere for that guy."
"Really" said DD, "I thought all things came out of somewhere."
Eric was a bit surprised that this old guy would joke about something like that. DD looked at him again, his eyes were serious, and in a calm voice, he said, "What do you, Eric, think happened really out there?"
"I don't know," Eric said, "I wasn't there."
DD sighed, bent purposefully forward, looking Eric straight in the eyes, saying "Yes, you were, because you thought it could have been you, if you had arrived half an hour earlier." Chills went down Eric's spine, what or who was this weirdo? And how did he know what he was thinking?
"Well," he said, "I was lucky I guess. Nobody could have predicted the accident."
DD lent back in the chair, smiling, and said, "So you think it couldn't have been avoided at all?"
Eric paused and answered, "I don't know …"
"Yes you do," came the reply in a booming voice that could be heard by everyone in the café. The café froze still; people looked around at their table in bemusement. DD didn't flinch and continued in a lower voice, "If that young fellow had ridden slower and/or had been more aware the accident might have been averted. Well what do you think?" he said. "You just like everybody else have just thought of it but you all continue going on as if nothing has happened and in a week or two it will be someone else, and you all go about as though it won't happen to me. Have you had any incidents or near misses lately?" DD asked Eric.
"Well yes," he said, "last week there was a car that braked suddenly in front of me and I almost ran into the back of him. Come to think of it there are always some small incidents, like some idiot, pulling out in front of me.
"Anyway," Eric tried to shake off the uneasy feeling DD's questions had left him with. "Nice bike, have you done a lot of travelling on it? I mean a cruiser is not the ideal choice to travel on," he said, trying to change the subject.
"It is never about the bike," said DD. "I have travelled around the world on it. Actually," he said, "I have travelled all over the world in my lifetime on bikes. But now I'm more interested in another type of travelling."
"What's that then?" said Eric thinking of various exciting modes of transport to travel with.
"Well," said DD with a wry smile, "it is more about travelling on the inside of me instead. I am sure it is a place that never ever will be fully explored. But enough about me Eric, what type of travelling have you done?"
"Odd bike meetings here and there," said Eric, "but you know daily life gets in the way, there are so many things I need to do every week, so there is no time left over for having fun."
"Well," said DD, "I found a way to enjoy life to find that balance. If you would like I could tell you about it." Eric thought about that: a way to have more fun in life and balance it out with daily life. 
DD got out of the creaky chair and said: "Well, what's your answer?"
Eric frowned, what is this guy on about? Then he heard himself say, "Yes please tell me how."
"Ok," said DD heading out the door, "you'll learn about the science, art, and philosophy of motorcycling. In science we have how your mind works, let's call it biking mental skills, that is being able to be aware of the ride's surroundings, recognizing road challenges, deciding on their importance and how to deal with them. Then we have the art of riding – physical riding skills. Which is the skill to translate thoughts into action in a precise and smooth riding style manner? So finally we have a philosophy of riding, which I'll tell you about last."
"So when will you teach me to do that? I am not too bothered about philosophy but I would like to know more about the science and art of motorcycling. When can we start?" Eric interrupted eager to know about how to ride better.
"In two weeks time when I return to the area but your training starts now."
"How shall I pay you?" asked Eric, interrupting DD again.
"Pay me?" said DD, "Well you can pay for my mint teas when we meet but my real payment lies in there being one more skilled rider on the road, there will be one less person with a tendency to have an accident."
"Ok," said Eric suspiciously. "What do I need to do for you then?"
"To pay attention," said DD.
"Fine," said Eric, "I am paying attention."
"IPSGA," said DD.
"IPSGA," repeated Eric, bewildered.
"Yes," said DD as he was heading to the door. "Memorise Italian Pizza Smells Great Always. So do your homework," DD closed the rickety café door behind him, leaving Eric pondering on what had been said. Eric went to the counter and asked the old lady, Mabel, who ran the café about DD.
"Well," said Mabel, "I don't know what he does for a living but he has been coming to the café about once a month over the last 10 years. He told me he was originally from Canada. What I can tell you though," said Mabel "is that apart from him being intriguing and mysterious, and he is generous. He always donates protective item clothing for our Christmas raffle and he has donated thousands of pounds for spinal injury bikers as well. It seems to be something that is close to his heart."
There was a ring on Eric's mobile phone, and his girl's name Emma came up on the display. Shit, he thought, I am running late for lunch, she is going to be so mad at me. He answered the phone, apologizing to Emma as he made his way out of the café. He put on his helmet and started the bike; as soon as he pulled out from the parking lot he knew that he wanted to ride by the accident site to see for himself what had happened. On the ride home Eric felt strange. The old guy had given him things to think about for two weeks until he would be back in Port Erin. Italian Pizza Smells Great Always.
Philosphers on the Road is available here from Amazon.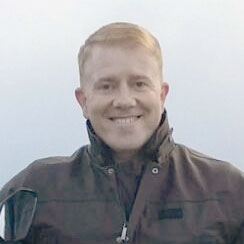 Latest posts by Tony Carter
(see all)
Does this get you revved up? Tell us why...
---
---
Subscribe to MoreBikes Newspaper
Get MoreBikes delivered through your letterbox every month. 12 issues for £15. Click here for more information.
---
Get MoreBikes.co.uk Updates
Enter your e-mail address below and you will receive biking news straight into your inbox...



You can unsubscribe at any time.
---