Following the surge in crimes committed by people on mopeds, scooters and motorcycles across the UK, the Home Office is looking to offer more legal protection for police offers, if they are involved in a crash while in pursuit.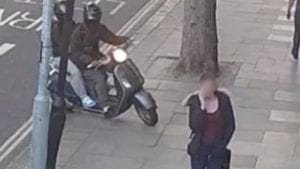 Policing Minister Nick Hurd said: "Criminals must not think they can get away with a crime by riding or driving in a certain way."
Under the current rules, any motorist who fails to drive in a "competent and careful" manner can be prosecuted for careless or dangerous driving – and that includes police officers. But the Police Federation argues that the law currently deters some officers from pursuing suspects – because they are worried they will be investigated and charged if they have to break the speed limit, jump red lights or drive on the wrong side of the road.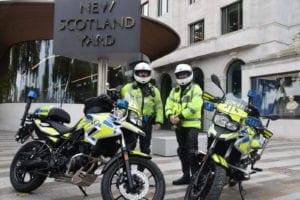 Under the government's new proposals, published as part of the annual conference of the Police Federation – the rules would be changed, allowing officers to drive in a way that is necessary and proportionate to the circumstances. And, the new proposals aim to dispel the myth that officers cannot pursue riders who are not wearing helmets. Dangerous driving is dangerous driving, after all…
Policing Minister Nick Hurd said: "Our proposed changes will make sure that skilled police drivers who follow their rigorous training are protected, while ensuring the minority of officers who do cross the line are robustly held to account."