Mansfield-based brothers Ben and Tom Birchall will be aiming for their seventh sidecar victory at the Isle of Man TT over the next couple of weeks. And Avon Tyres caught up with them before they headed across to the iconic event in the middle of the Irish Sea – to find out just what it takes to dominate one of the motorsports most spectacular disciplines.
The brothers have won all six of their TT trophies using Avon tyres, as well as multiple Sidecar World Championship titles and will take to the legendary 37.73-mile Isle of Man street circuit on Avon's slick racing tyres again at this year's event. The lads will be looking to beat their 117.119mph record lap time which they set last year, as they hunt for more TT glory in their LCR Honda outfit.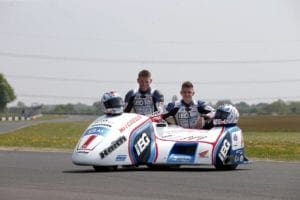 Driver Ben Birchall, said: "I don't think there is a feeling in the world like going up to the start line at the TT. To be world champion is a great honour and a great achievement but, if I had to pick between the two, I'd pick the TT wins over that. It's not something you can ever take for granted, being successful over there, but Tom and I are hungry for that seventh win and feel confident it's something that we can achieve. We have all the ingredients we need for the win: teamwork, a competitive outfit and great tyres."
Avon spokesperson, Steve Smith, added: "The TT is a legendary event and the perfect place for Avon to show a truly global audience exactly what it is capable of. Over the years, we have built up a great relationship with all of the top competitors in the sidecar category and we look forward to supporting them again this year."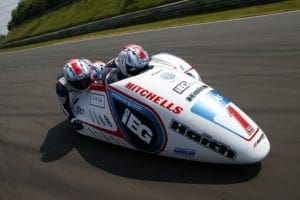 Article continues below...