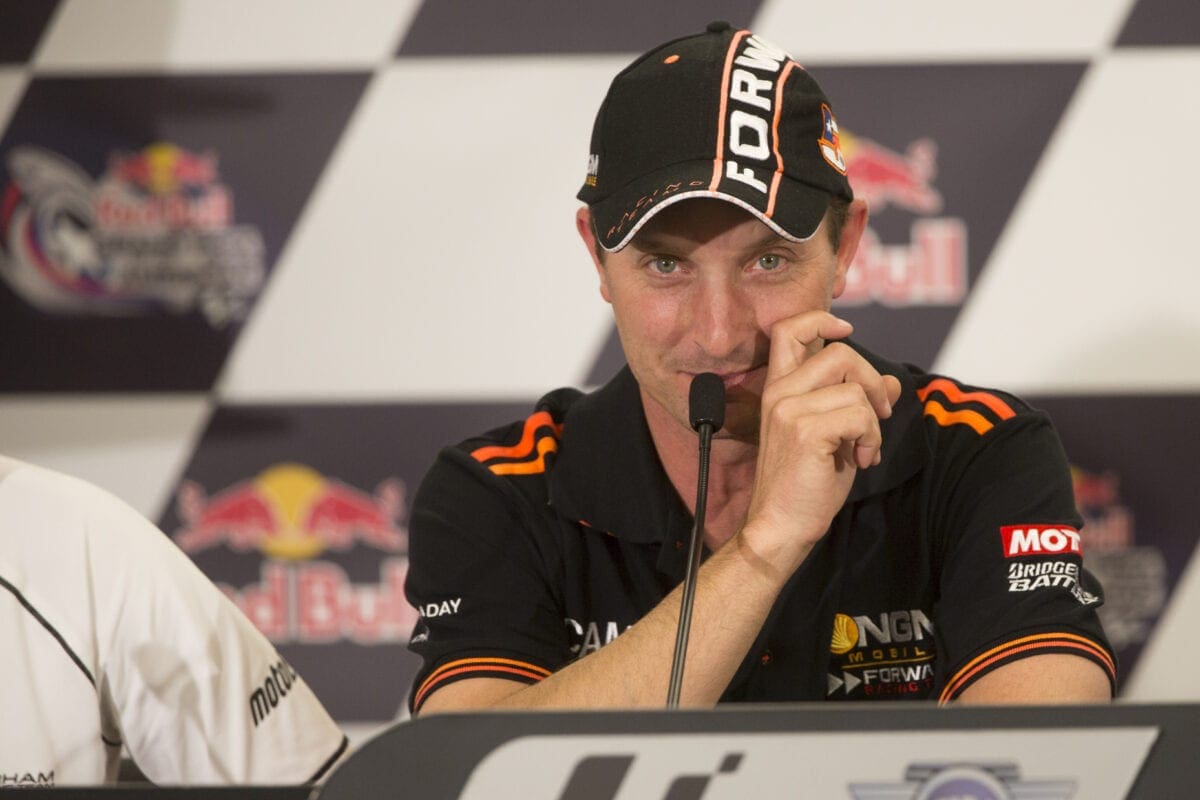 Americans Nicky Hayden, Colin Edwards and Josh Herrin were joined by European MotoGP trio Marc Marquez, Valentino Rossi and Bradley Smith to preview the Red Bull Grand Prix of the Americas on Thursday, with Edwards taking the opportunity to announce his retirement at the end of 2014.
Edwards has been riding professionally for 22 years and has been in MotoGP since 2003, notching up 12 podiums along the way, having come into the World Championship as World Superbike champion. Announcing his decision in the Circuit of the Americas media centre the Texan native joked, "I'm still racing this year though!"
NGM Forward Racing's Edwards went on to explain, "In testing this year I could see that I need to change my riding style and it is against my instinct to ride differently so that has had an affect. I want to spend more time with my wife and my children and of course I want to say thanks to Yamaha and everyone who has helped me in my career."
The World Championship leader and defending champion Marquez had been the first to speak to the press, returning to the track where he took his first premier class win last year.
The Repsol Honda rider reflected on that victory and on his 2014 season opening win at Qatar, before giving an update on his fitness having ridden to victory at Losail just over a fortnight ago still recovering from a fractured right leg.
Marquez commented: "I have great memories from 2013 here with my first pole and first victory in MotoGP. My fibula is a little bit better, not perfect but it has improved. I rode in Qatar with painkillers and I will try to ride without them here."
On the back of his superb duel with Marquez at Losail Movistar Yamaha MotoGP rider Rossi was up next on the microphone, previewing round two by stating: "I was very happy with Qatar but here last year was one of my most difficult races. We need to ride at the maximum. The track is long and very dif