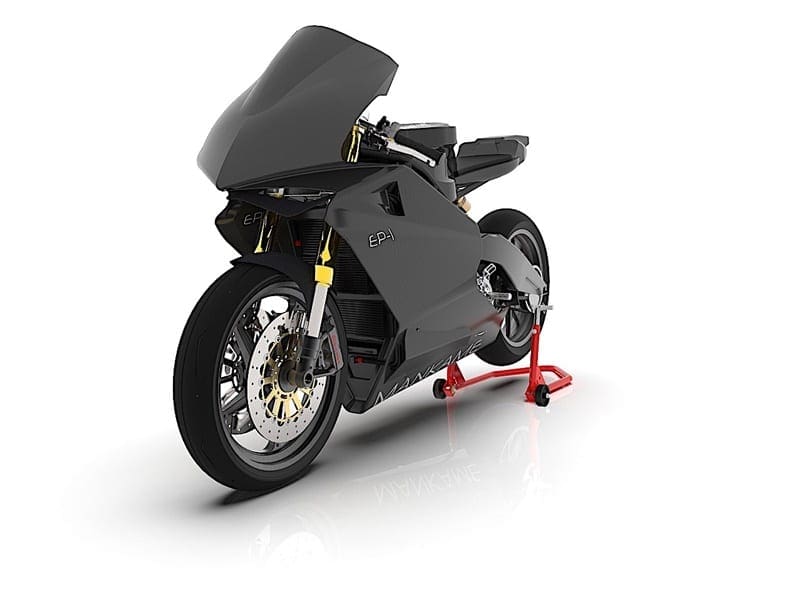 So far, this looks like just another electric superbike – all swoopy lines and big brakes. But this, the Mankame EP-1 can apparently run for 500km on a single charge.
Yep, 500km between charges. That's the claim made by Indian company Mankame which also says that the bike's battery pack can put out 18.4kWh (24.6bhp) comes with braking regen power and liquid cooling.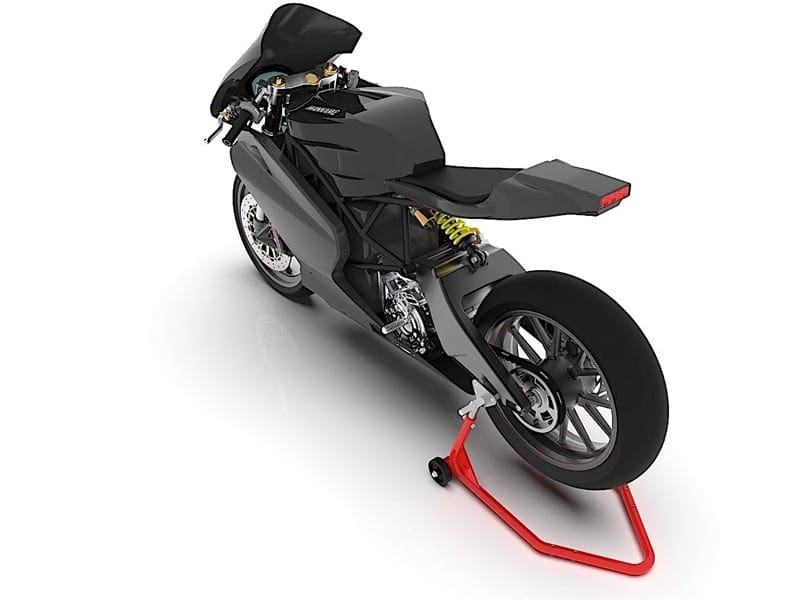 There will be different versions of the bike including a 40kWh (54bhp) option that will have 432Nm at the rear wheel (!) – the same as a new Ford Mustang at 3,000rpm. Mankame says that this bike will also get to 156mph… so it's got to be pretty light (although there's no weight given for the concept yet).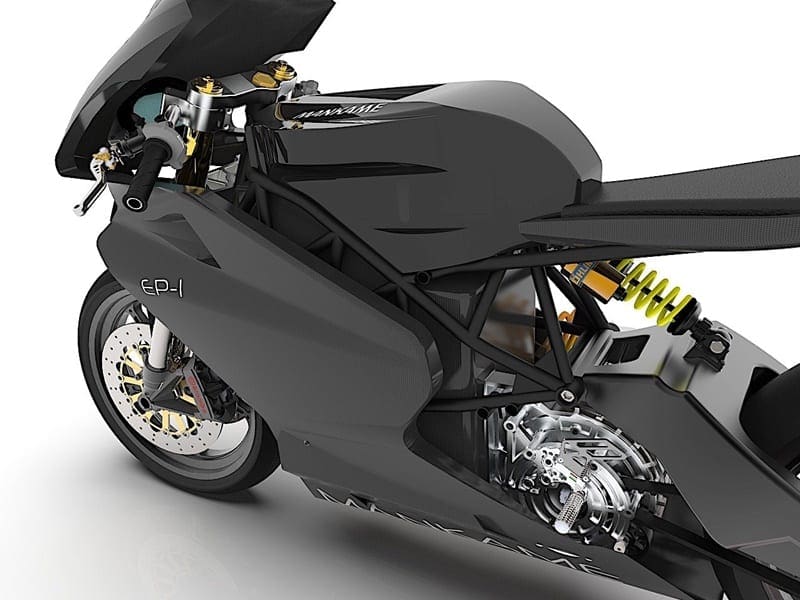 There will be a 15KWh, 120mph bike which will cost Euro 9,000 and a 12kWh, 90mph version which will sell for Euro 7,200.
It's only a proposed concept at the moment but there's a crowd funding page set up which you can see HERE.