RRP: From £150 // www.jewelultra.com
Diamondbrite has just unveiled a new pro sealant for motorcycles – to make it easier to clean your bike and keep it in showroom condition.
Essentially, Diamondbrite's Motorcycle Pro sealant is the first fully-guaranteed flourocarbon polymer paint protection system specifically designed for motorcycles. One professional application will form a tough, high-gloss barrier on painted surfaces – shielding bodywork from pollutants, and reducing the risk of fading and oxidisation caused by road grime and salt, bird droppings, 'bug splat' and other corrosive pollutants. Sounds brilliant, doesn't it?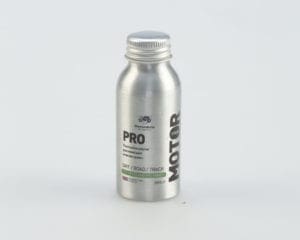 Diamondbrite also reckon its Pro Sealant makes cleaning easier too. Dirt and grime won't stick to the high gloss finish – and there's no need for waxing and polishing, since the coating preserves the new-bike shine. In fact, Diamondbrite's laboratory tests show that it reduces the need to wash painted parts by as much as 50%. Admittedly, Diamondbrite does need to be professionally applied by a trained and approved dealer – entitling you to a 3 year guarantee against etching, fading or pitting. And the only aftercare required is an occasional application of Diamondbrite Pro Preserve, a spray-on/wash-off solution, which works to maintain the integrity of the Pro paint protection.
In short, if you're looking for way to keep your pride in joy in top condition – you could do a lot worse than checking out Diamondbrite's Motorcycle Pro Sealant. Plus, if you've bought your bike on PCP – it's be the perfect way to protect your deposit for three years at a time.
AFTER CARE KIT
As part of the Diamondbrite protection package, you'll also get an after care kit thrown in. Supplied in a handy carry bag, the After Care Kit includes;