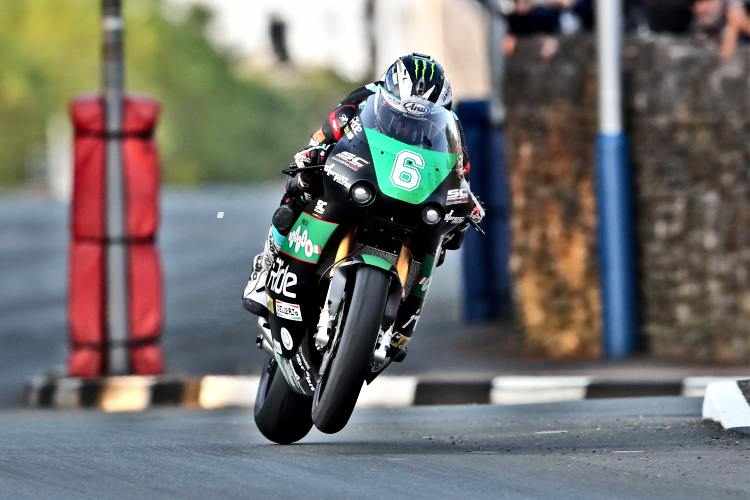 The win gives Dunlop his third TT win of the week and on a tally of 18 wins now moves him to third overall on the all-time winners list at the Isle of Man TT behind John McGuinness on 23 and Joey Dunlop – Michael's Uncle – on 26.
With a warning of melting tar in the high heat on the Island, specifically around the Ginger Hall area of the course, you could have been forgiven for thinking that conditions weren't on for a fast race, but Dunlop had other ideas.
At the start it was Michael Rutter and Dan Cooper who were virtually together at Glen Helen on the first lap and Ivan Lintin and Dunlop repeated the look a few seconds later – but first to lead was Derek McGee who was 0.48s ahead of Lintin with Dunlop in third just 1.6s behind Lintin.
With David Johnson retiring from the race on the first lap, it was Lintin who carried on into the lead and as he crossed the line to start lap two it was Lintin setting a new lap record for a standing start in the class with a 121.603mph lap (18m 36.981s) on the Kawasaki Z650. Derek McGee was 5.7s down on Lintin in second with Dunlop third, 1.081s behind Lintin. All of the top three were inside the old standing-start lap record of 120.848 set by James Hillier.
Dan Cooper, Michael Ru