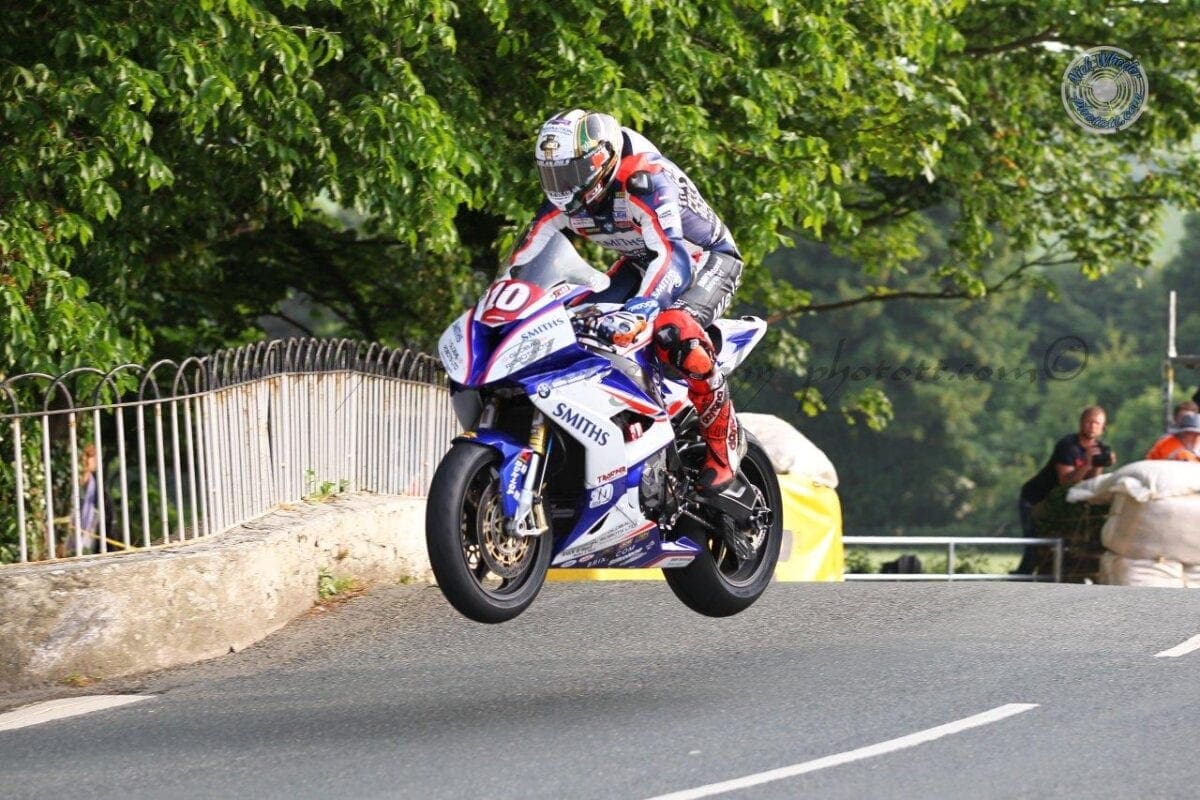 Right from the start of the race it was Dean Harrison who went fastest, quickly opening up a lead on the timesheets of 1.22 over Peter Hickman with Michael Dunlop 1.031s behind in third and James Hillier a further 2.596s off the leading trio.
Dunlop's early form was short lived however when an issue with something on the bike caused him to lose a massive six seconds between Glen Helen and Ballaugh. The huge chunk of time meant that Dunlop had dropped behind Conor Cummins and was now chasing the new third-place man by 0.8s.
At the Bungalow Harrison's lead extended slightly to 1.5 with Dunlop scrapping his way back to third with 1.37 over Cummins.
At the end of the first lap and it was David Johnson who pulled in at Grandstand, retiring from the race on his misfiring BMW. At Glen Helen later in the lap Harrison's pace was fraught, now 3.5s ahead of Hickman who in turn was 14.6s ahead of Cummins (back into third, leapfrogging Dunlop in the run from Grandstand) who had half a second over MD.
Harrison stretched his lead further at Ballaugh to 5.5s but Hickman wasn't about to be dropped so easily and pegged the advantage back; 4.6s at Ramsey turned into 2.64s at Bungalow. Along Sulby straight Hickman clocked 195.1mph as he wound the wick up.