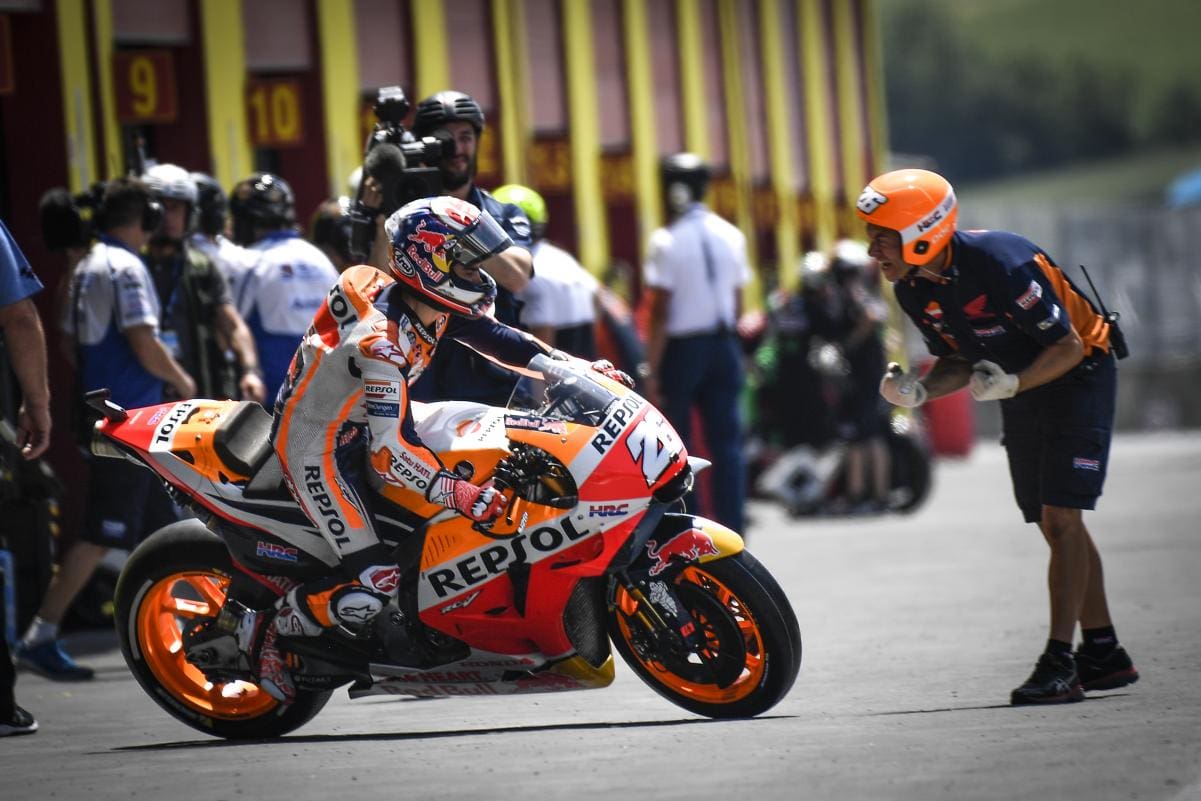 So here we are them it's Friday, the bottom of the ninth and all the bases are loaded. We're very sure that phrase makes sense to our American cousins (does it? tell us). It's Barcelona and it's MotoGP. Honda man (but only a factory Honda man for the rest of this season after being dropped by the factory last month to be replaced by Jorge Lorenzo) Dani Pedrosa was due to tell the world what he's doing with his future yesterday.
He said nowt.
A couple of weeks ago we brought you news on a raft of rumours sweeping the paddock that had Dani calling time on his riding career after 18 years at the highest levels and on different sizes of bikes. We were told that Pedrosa was about to hang up his competitive leathers for good and take up a role with Honda that would be 'riding coach and talent spotter'. Sounds bloody lovely.
But at yesterday's press conference, the Spaniard was surprisingly coy about what's happening next with him. And as a result there's a new wave of 'what ifs' and 'he might do this' going around.