Termignoni has just announced a badass exhaust system, exclusively designed for the Royal Enfield Himalayan.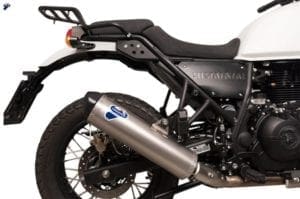 The new Termignoni exhaust system is a cool looking thing – and best of all, it helps the mini-adventure machine shed close to two kilograms of weight, and offers a marginal performance boost too. In terms of performance it offers an increase of power ( + 0,8 Hp at 3.500 rpm) and torque (+ 1,65 Nm at 3.500 rpm). Plus, its upswept design should aid its off-road performance and water wading capabilities.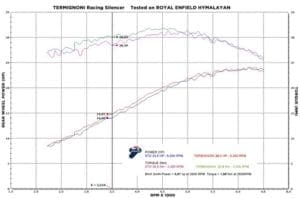 Thus, as suggested by the performance chart posted by Termignoni, the racing exhaust equipped Royal Enfield Himalayan makes 24.1 hp of power (vs 23.5 hp) @ 6,200 rpm and 31.8 Nm of torque (vs 30.8 Nm) @ 4,200 rpm. Not bad.