Honda UK has joined forces with Datatool, to offer tracking equipment free-of-charge for each of its road going motorcycles.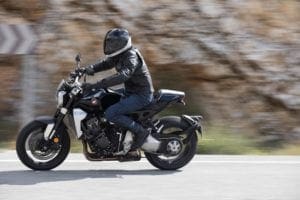 Honda is offering Datatool's innovative Thatcham-approved tracking solution (TrakKING Adventure system) supplied and fitted at no extra cost to all new road bikes. And if you've got an older Honda, then you can get the system fitted at a discount. The only cost involved is the ongoing 24/7/365 monitoring subscription. Not bad, right?
In addition to the automatic theft monitoring and instant notification, Datatool TrakKING Adventure provides a detailed journey history with every journey automatically uploaded to the cloud for later review, as well as the ability to provide location and event-based alerts. Once activated, the TrakKING Adventure software allows riders to record and review their routes with friends online and via the free iOS or Android smartphone apps. This mapping technology and the tracking capability covers the whole of Western Europe, allowing Honda owners to take their bikes abroad with complete peace of mind.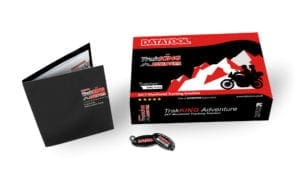 Honda has thrown its support behind the recently-announced MCIA Secured** initiative and is keen to highlight the role that manufacturers can play in ensuring riders have access to the tools which will keep them and their bikes safe. As well as being Thatcham Quality Assured, TrakKING Adventure is also accredited as a Police 'Secured by Design' product, which means it meets the high standards set by police forces around the UK to reduce and prevent crime.