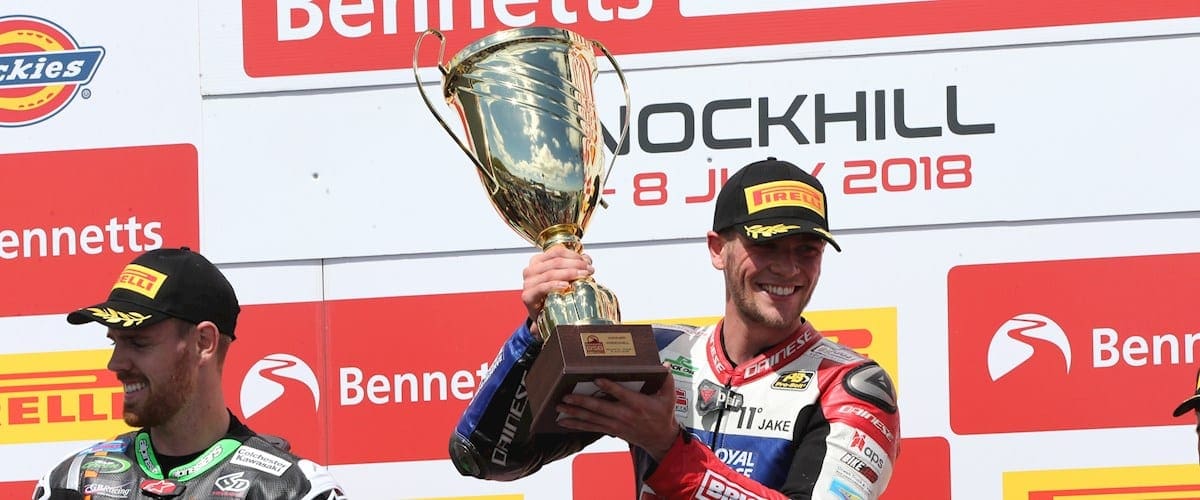 Jake Dixon held on to his King of Knockhill title after celebrating his first victory in the 2018 Bennetts British Superbike Championship season in the opening race in Scotland for the RAF Regular & Reserves Kawasaki team as Danny Buchan claimed FS-3 Racing Kawasaki their first podium finish.
On the opening lap Dixon launched into the first corner in the lead, forcing ahead of Leon Haslam, Glenn Irwin, Josh Brookes and Buchan, but the championship leader was instantly on the attack and he made a move at the Hairpin to take the lead.
The leading five – Haslam, Dixon, Irwin, Buchan and Bradley Ray had edged ahead, but Dixon was looking for his opportunity. Buchan though had other ideas and he targeted a move on Dixon at the Hairpin but it wasn't enough and he had to tuck back behind the RAF Regular & Reserves Kawasaki.
Dixon was pushing Haslam and the JG Speedfit Kawasaki rider made a mistake at the Hairpin on lap 25 which put him slightly wide at the Hairpin and Dixon didn't need an invitation as he carved his way ahead on a tighter line.
Buchan also had Haslam in his sights and the pair almost collided on the exit of the Hairpin as the pair dragged up the hill to the line, with the FS-3 Racing Kawasaki rider then holding the advantage to push the JG Speedfit Kawasaki rider back into third place.