We've just been sent these crazy mock-ups from our friends at YoungMachine, Japan. It's a weird, wild and wonderful Kawasaki H2R – with WINGS.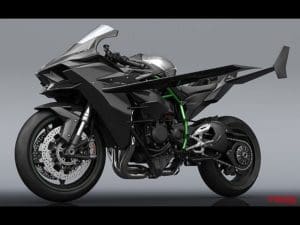 This isn't the first time we've seen a winged H2R. Over a year ago, Kawasaki revealed images of its 'Flying Motorcycle' concept at its 2017 World Fair – and now, YoungMachine has mocked up its own version of the futuristic flying machine.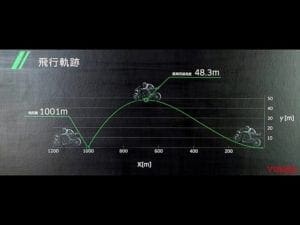 And after testing the new design on the computer – it was revealed that a (winged) Kawasaki Ninja H2R would actually be able to fly. When reaching speeds of 360 ​​kmh, the H2R would take off and fly to a height of around 50 meters, before descending to the ground a kilometre later.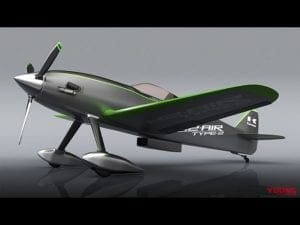 Of course, it's a pretty wild proposition – and it's fairly unlikely that anyone is actually going to try such a thing. But given Kawasaki's experience manufacturing aircrafts and the promising data analysis from YoungMachine – maybe it's not such a crazy idea after all. What do you reckon? Would you have a go?
https://www.morebikes.co.uk/34810/umm-these-images-are-serious-and-have-been-made-as-part-of-the-kawasaki-world-fair-yep-really/