RRP: £159.99 // Sizes: S-4XL // Colours: Black, Black/Brown
Knox's men's Urbane Shirt, is part of the British brands armoured shirt collection – created to be worn with any of Knox's stylish outerwear, as part of its unique layering system.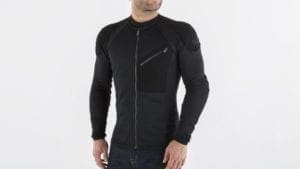 In short, the Urbane Shirt is a tight fitting classically styled zip-up shirt – equipped with Knox's most advanced CE approved micro-lock armour to date, on the shoulders, elbows and back (which can be removed for washing). Plus, you can add Knox's CE approved chest protector as an optional extra, for just £20.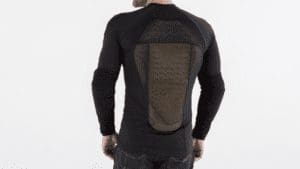 It's made from strong arrowmesh material, with stretch mesh and tough two-way stretch panels on the shoulders and elbows, to offer extra flexibility and ease of movement – while its longer body has been designed to provide better protection and improved comfort. And there's no denying, it's very comfortable indeed. With a snug fit, the armour is held in place, rather than being loose inside a jacket lining, where it can move around – and as a result, you're well protected too. Thankfully, I haven't had to put the armour through its paces just yet, but I'm confident should the time come, it'll look after me.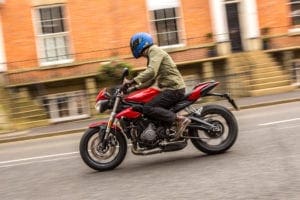 Personally, I lov