Suzuki has just unveiled its tricked out GSX-R1000R RYUYO track bike – which takes its name from the Japanese brands own test track.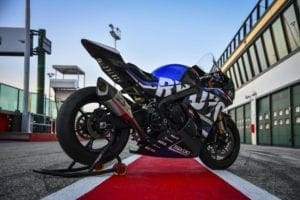 To create the RYUYO, Suzuki has joined forces with some of the biggest names in racing, kitting its standard GSX-R1000R out with Yoshimura electronics and an exhaust system, Ohilns chassis and suspension, Brembo brakes, Dunlop rubber– in addition, to a few bits and pieces from Motul, Extreme Components and Bonamici Racing.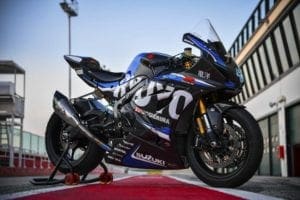 At the minute, there's not a mass of information available about the new Suzuki – but from what we've been told, the RYUYO will kick out an additional 10bhp on top of the production GSX-R1000R. More specifically, it'll kick out 212bhp at 12,900rpm, and produce torque of 125Nm at 10,300rpm – while weighing in at 168kg.