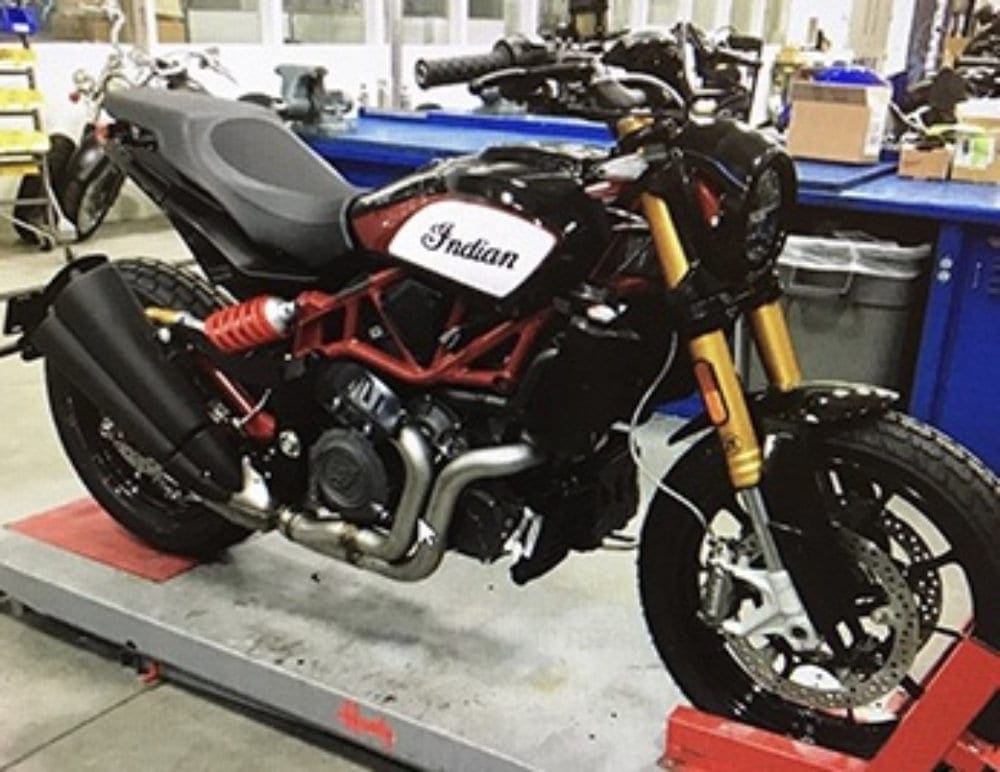 This photo has appeared in Australia of what's claimed to be the actual FTR1200 flat tracker-for-the-road that's going to spearhead the American firm's 2019 model year.
We've got no idea if this is genuine or not, the Australian site Motorbike Writer posted the photo first and says that it's been contacted by Indian asking them to remove the image from the site.
To be fair, it does look a lot like the patent images we posted last week. We've put some of them below here, too.