Here's the third part of Suzuki's teaser videos for its major new model for 2019. As you'd expect, the series of videos don't give a whole lot away – but we've heard from our people in Japan that this is the thirdd part of a campaign which will lay out the new KATANA, based around the current Suzuki GSX-1000S.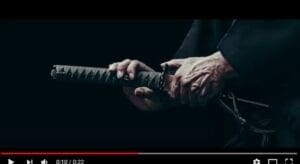 In this video, Suzuki has given us a glimpse of the bike's tank – but that's it at the minute. Also, there's some footage of a Katana (sword) being drawn from its sheath. So it's the KATANA – just like we told you weeks ago. It's the KATANA – and it'll look close to this (below) when it's officially unveiled at Intermot in Cologne in a couple of weeks' time.
Article continues below...
Advert
Article continues below...
Advert