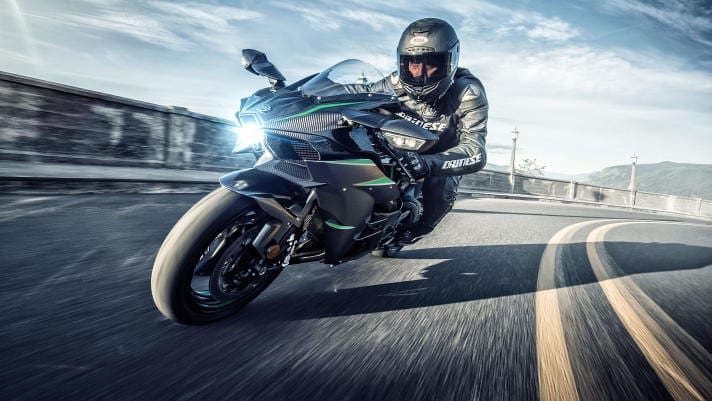 We've already told you that the new top-of-the-pile H2 is up to 231bhp for 2019 – and that's 243bhp with the turbocharger – but Kawasaki has now unveiled the new big bike in Intermot.
The motorcycle also gets new Brembo brakes, a new TFT colour dash with Bluetooth which is smart phone compliant (via the Kawasaki 'Rideology' app you can get a live update on your bike's tech condition and servicing needs from the motorcycle directly to your phone).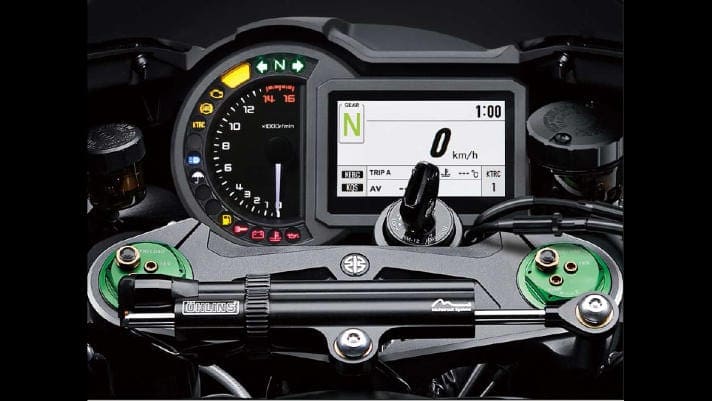 The bike also gets 'self-healing' paint which, it's claimed, can repair scratches to the lacquer within a few weeks, providing the bike is kept in warm conditions. The new paint is on all non-carbon parts of the new H2.