Suzuki has just unveiled its latest incarnation of its iconic Katana for 2019 at Intermot in Cologne – and Steve Parrish was on hand to pull the wraps off the new machine which shares a surprising amount with its sportier GSX-R1000 sibling.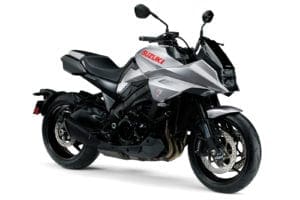 The original Katana is an iconic machine – and since its launch in 1981, it's stayed in the hearts and minds of riders across the world, which is why Suzuki has finally decided to produce its new Katana.
Of course, we all expected it was on its way, particularly after Suzuki showcased its Katana 3.0 concept at EICMA in 2017. But work was already underway in the background for a new production model – with famed motorcycle designer Rodolfo Frascoli and Engines Engineering joining forces to create the new model, from the bones of Suzuki's GSX-R1000.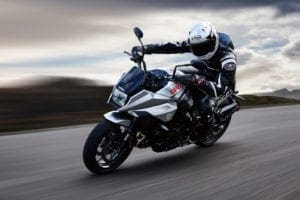 Admittedly, the new Katana is a bit of a departure from the original machine – but thankfully there are still enough similarities to set the hearts racing of bikers far and wide. The new model takes styling cues from the original machine and the latest concept, consequently bringing the Katana's design into the modern era. In particular, it comes with an immediately recognisable Katana-style rectangular headlight – but it now comes with stacked LED lights, as well as new LED running lights. It also comes with LED tail lights, a new number plate hanger which extends from the swingarm and hugs the rear tyre, while housing the bikes indicators.