Haojue has just unveiled its new DR300 at the Chongqing Moto Fair 2018 in China – and we reckon that it could mean that there's a new Suzuki GSX-S300 on the way.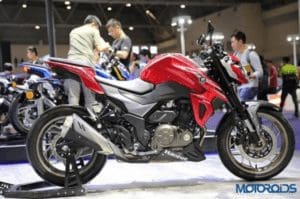 Patent images of Haojue's new DR300 have been doing the rounds since April this year. And now, the Chinese brand has finally unveiled its latest model to the wider world at the Chongqing Moto Fair. If you've not heard of Haojue before, it's currently the largest motorcycle manufacturer in China. And it's also the largest Chinese-foreign-invested motorcycle manufacturer, thanks to its intimate partnership with Suzuki.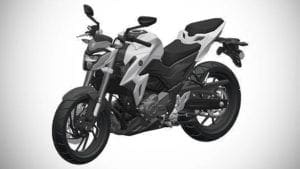 In the past, Haojue has helped Suzuki with production – taking responsibility for its GW250 and GSX-250R. And to us, that says that the DR300 could soon become a new Suzuki GSX-S300 – all it needs is a handful of changes and a simple rebadge to be ready for the global market.
From what we've heard, the new Haojue DR300 (Suzuki GSX-S300) will be powered by an all-new 298cc, parallel twin-cylinder, four-valve, liquid-cooled engine, mated to a six-speed transmission. Reportedly, the new powerplant is being developed independently by Haojue – which means that Suzuki's old school, long in the tooth Inazuma unit may finally be retired from use. It's had a good run, after all… It's also worth noting that with the introduction of a new 298cc engine, it's possible that Suzuki's range of smaller capacity machines – including its V-Strom and VanVan – could also expect an update.