Ural has officially stepped into the 21st century – unveiling its new drone-equipped Air LE sidecar unit. But if you fancy getting your hands on one, you better act fast, because there are only 40 up for grabs.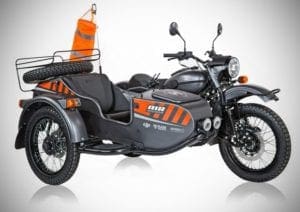 If you've been hiding under a rock and have never heard of Ural Motorcycles, the iconic Soviet bike builders started out during WW2, building bikes for the military. Interestingly, its first machines were based around BMW's R71 (which it'd acquired through a Swedish intermediary). Initial production began in Moscow, but it was soon moved out of the range of German bombers into the Ural Mountains, on the edge of Siberia.
Although Ural still uses the same tried and tested design, a lot of things have changed since then. For example, a series of significant upgrades were made to the Ural model line back in 2014, with the introduction of a modern fuel injection, disc brakes, a hydraulic steering damper, new alternators and electronic ignitions.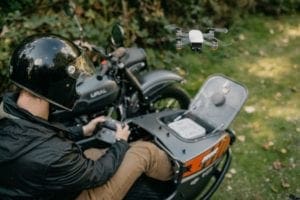 And now the sidecar specialists are pushing that technological innovation one step further, unveiling its new Ural Air LE – which has been developed for 21st century adventurers who want a third eye in the sky to see the road ahead, scout for campsites, fresh water sources, or even to do a bit of filming.
This particular limited edition model has been developed and created by the team at IMZ-Ural, and comes equipped with a front mounted compartment c