RRP: (J) £1,299.95 (P) £749.95 // www.dainese.com
Dainese has just introduced its new range of Explorer textile gear, that's been designed for both on and off-road Adventure Touring from the glacial cold of the Arctic Circle to scorching hot deserts of the Sahara.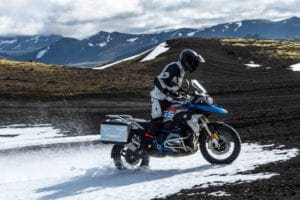 In essence, the new Dainese Explorer products are designed to protect riders in the most extreme weather conditions. And our favourite pick is its top of the range Antarctica kit. Appropriately named, the all-new Antarctica jacket and pants from Dainese is some seriously capable gear; designed for on and off-road adventure riding on the planet's coldest land.
Dainese has managed to produce such clever and capable kit, by using the experience it gained with MIT in developing gear for the astronauts who take part in Mission to Mars 2030. More specifically, the iconic Italian brand has been analysing, studying, and mapping the lines of non-extension (the areas of the body along which body movement causes neither stretching or contraction). In turn, that means Dainese has been able to blend lightness and comfort in one stylish package.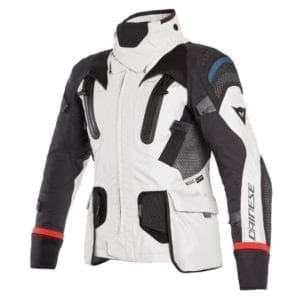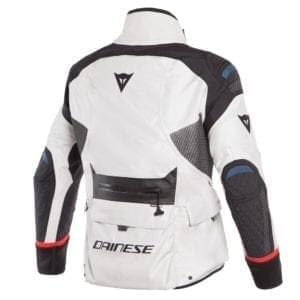 Delving deeper into the Antarctica jacket and trousers cold weather capabilities, the kit claims to offer exceptional isolation from external temperatures – thanks in part to its 2-in-1 removable goose down liner, removable thermal storm-guard collar and neoprene wrist closures.
Of course, it'll also work to keep you safe should the worst happen out on the tarmac. The Gore-Tex laminated kit makes use of highly abrasion-resistant nylon, while it also comes with patented Trixior D-Tec Engineered Textile material in key impact areas. That's not all, there are also pockets for a double chest protector – but as standard it comes with a CE Level 2 Pro Armour back protector and composite armour in the elbows and shoulders.