MV Agusta has just recieved a capital injection of around 40 million Euros and announced the appointment of new CEO Timur Sardarov – as it begins to make plans for the future, after years of financial turmoil and uncertainty.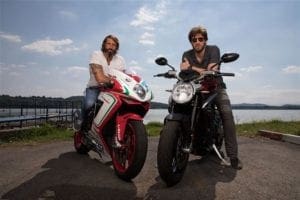 The latest injection means that MV has received a total of around 50 million Euros of investment from its shareholders over the past 12 months – as it looks to strengthen its assets and improve its commercial success.  More specifically, MV Agusta has come up with a bit of plan, focusing on several key areas for its future. It's going to continue concentrating on producing premium high quality products – but it's real aim is to further develop its sales network, and increase the level and quality of its service.
To do that, it's adopting a new strategy which aims to reduce the current number of MV dealers, instead allowing its best dealers to increase their territories – as well as promoting new mono brand stores. In that vein, MV Agusta Moscow is set to open this month, while MV Agusta London should be open by the middle of 2019, along with a further six mono-brand stores over the next 12 months.